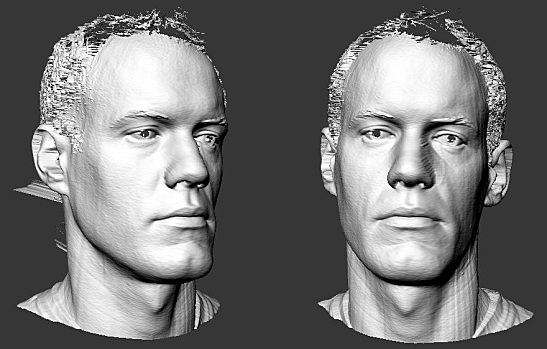 Have you ever wanted to capture a three-dimensional image of a building or even of another person using only your smartphone? Are you itching to ditch your bulky smartphone cover but you're afraid you'll scratch your screen? Or are you constantly carrying multiple devices, only to find yourself without a sufficient number of charging ports?
If you answered "yes" to any of those questions, then you're in luck. Through crowdfunding sites Kickstarter and Indiegogo, innovative technologies are alive and well. The best part is that you get to support the development of these gadgets and stake a claim in their success.
Here are six recent projects that have met their funding goals and will soon be available.
Structure Sensor
This is a 3D sensor that you can attach directly to your smartphone. Project developers on Kickstarter said it can scan environments in real time, allowing you to save 3D models of rooms or scan an object to determine its exact dimensions. Computer-aided design engineers can import the dimensions of reality directly into their computers, and hardcore computer gamers can use the sensor to play augmented reality video games.
Easy-Macro
Another smartphone camera lens attachment, Easy-Macro makes it, well, easy for you to take close-up photos of just about anything, at 4x magnification. You can attach this simple device—a small lens contained in a rubber-band-style loop—to your phone in a matter of seconds. It simply wraps around and the lens sits directly on top of your existing camera lens. Whether you're a professional photographer or a hobbyist, you'll find Easy-Macro both intriguing and simple to use. Easy-Macro was funded on Kickstarter.
ZENDURE
Kickstarter backers have also endorsed ZENDURE, a set of crush-proof, portable batteries that can recharge most smartphones and tablets. ZENDURE aims to be your portable alternative to plugging your device into a wall or computer jack. It comes with two USB ports, so you can charge both your own and a friend's phone. It's durable and can replenish smartphone batteries up to 8.5 times on a single charge.
ChargerGenie
The other major crowdfunding scene, Indiegogo, also supports a mobile charging solution. Called ChargerGenie, you can use this carrying case to power up to eight devices at once. Though not a mobile battery pack like ZENDURE, ChargerGenie can be plugged into a wall outlet and can then power your mobile devices from there. It's useful if you have too few charging stations or if you want to share charging capacity with a roommate.
Liquid Sapphire
Carrying your device around in your pocket all day can mean scratches and marks on your screen. Liquid Sapphire on Indiegogo offers a screen coating that allows you to ditch your bulky smartphone case. You simply rub Liquid Sapphire onto your mobile device and let it dry. The developers say that the coating is second in hardness only to diamond, and that it will last for the life of your phone. It's scratch resistant and clear, so you can use your phone as it was originally intended.
Piper
Finally, Indiegogo backers also support the home security market. Backers have fully funded Piper, an all-in-one home security unit that you can control with your smartphone. It has a high-definition camera as well as motion and environmental sensors, and it works with both Android and Apple devices. Piper can alert you to all manner of home intrusions, and it can even notify you when your kids arrive home from school.
There is always something new for crowdfunders to seek out. Smartphone-related tech devices are just the tip of the iceberg, and crowdfunding offers you a great way to support developers and get the next great innovation into production.
Image courtesy of Flickr.
[cf]skyword_tracking_tag[/cf]
Comments
comments