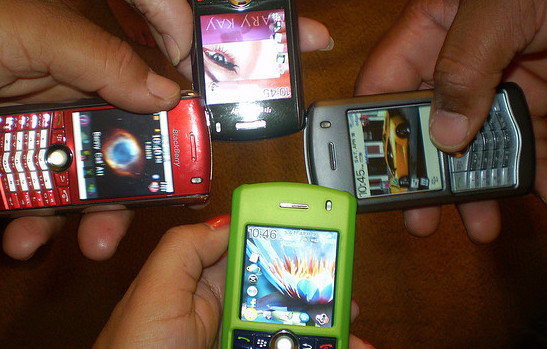 The Internet is not always a safe place, especially for children, as they may run into crude or malicious website content without even meaning to. In addition to stating the boundaries of what is right and wrong, you as a parent can use the latest parental control smartphone software to help monitor your kids' behaviors on the Web. This type of software can do many things, such as block harmful websites and track the sites that kids are visiting. Many of these programs are even capable of logging and tracking text messages, emails, and a phone's location by way of GPS. If you're worried about your child spending too much time on his or her device, many programs can also lock a phone remotely or create time usage limits so your kids can't use their phone when it's time to finish homework.
Features to Focus On
Top Ten Reviews provides a detailed list of 12 apps that parents can install on phones that run Android, BlackBerry, iOS, and the lesser-known Symbian operating systems. Its parental control software review gives each program overall and individual ratings for how well the program handles reports and logs content, the features available for use, the amount of privacy and security features it contains, and the customer support that comes with the application.
Even More Apps
Once you sift through the available apps listed in the link above, Sara Yin mentions a few others programs of note in her article at PCMag. She lists five apps that are available for Android and iOS, with several weighing in at costs much lower than the competition. There's even one listed for free. For each of the five apps, she links her main article to five separate, detailed reviews.
The Home Stretch
Not every smartphone app will be the best fit for you or your child's needs, but the aforementioned lists can help you get a head start into researching potential winners. Be sure to spend time looking at which program best suits you, as it can be costly and unnecessary to shell out big bucks for an app that does what you want.
In addition, you should consider, as Yin points out, the features and limitations that different smartphone operating systems can provide. As a result of their host operating systems, apps can only do so much. But don't become discouraged with the limitations of any particular phone. There is something out there for you and every parent — an app that will make an excellent companion to in-person training and allow your child to make smart choices and keep out of harm's way.
Image courtesy of Flickr
[cf]skyword_tracking_tag[/cf]
Comments
comments