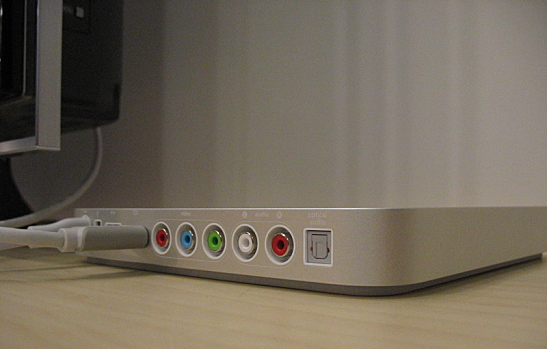 When you're planning a house or dorm room party, it's no longer enough to just play CDs on your stereo or stream Internet radio through your laptop speakers. Party guests are more demanding now, and they want you to use all the capability of your high-tech gadgets: they want you to stream music and video from your smartphone directly onto your television for complete media immersion.
Fortunately for you, two of the biggest names in the smartphone market, Apple and Samsung, include software on their devices that make it easy to transfer media directly from your phone to your television. By tapping into Apple's Airplay and Samsung's Allshare systems, you'll be throwing the best parties in town.
Apple Airplay
One of the hottest items currently on the multimedia market is Apple TV, a product that allows you to stream services such as Netflix on your television. If you already have an Apple TV and a phone or tablet with iOS, you can easily use Airplay to jumpstart your party.
Apple discusses the various features of Airplay on its website, mentioning both the ease of use and multiple capabilities of the service. Airplay is simple to set up; all you need to do to get started is connect your Apple TV and your smartphone to the same wireless network. Once you've done that, an Airplay icon will pop up on your television's screen, ready to accept what you transmit from your phone.
What can you send? Apple mentions educational materials as well as music, video, and gaming. The educational options can liven up study sessions, but for your party, you'll want to put aside the spreadsheets and books for later. Instead, let your friends use your tablet as a controller for the video game streamed on your screen. Or pull up a concert on iTunes and show off the video and audio all night long.
Samsung Allshare
Samsung provides a similar service called Allshare, which works easily with both Samsung Smart TVs and any TV that's set up for DLNA (digital living network alliance). If you have a Samsung TV, Allshare can instantly sync with your big-screen to display live anything that you see on your phone. As with Apple's service, this can include any form of multimedia that you feel will entertain your guests.
DLNA certifies standards for interoperability between high-tech devices. In your case, DLNA makes your party life easier by allowing you to bring up an Allshare app on your television even if you don't have a Samsung TV. Make sure your devices are connected to the same Wi-Fi network, and get the party started.
With the pairing power of these Apple and Samsung devices, you can stream music, video, and games, all to the delight of your guests. If you play it right, your friends will already be looking forward to your next party.
Image courtesy of Wikimedia Commons
[cf]skyword_tracking_tag[/cf]
Comments
comments