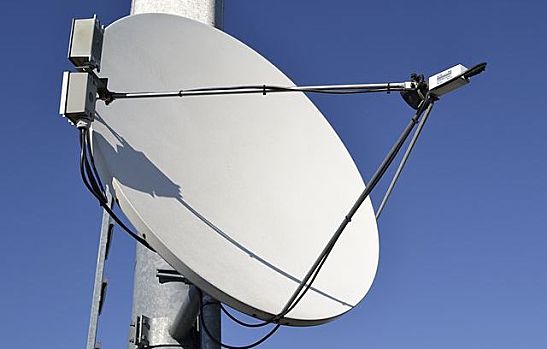 Fifty years ago, pursuing a new life in a different country meant you probably wouldn't see your friends and family again. Even traveling to Europe on a post-graduation backpacking trip meant going completely off the grid. Most people didn't even know how to dial internationally.
Today, the largest hurdle to seeing your family when moving to Japan is having to stay up for an extra hour or two to accommodate a 14-hour time difference before you can Skype. Voice Over Internet Protocol (VoIP) services have made international dialing free and convenient, and they make being away from those you love much easier.
What is VoIP?
VoIP services create a connection between two Internet-active sources, such as a phone or a computer, and allow the users to communicate as if they're using a telephone. Voice Over Internet Protocol is exactly what the name indicates: Your voice is sent over the Internet instead of a phone line. This makes it very simple to use because in function it works exactly the same as any telephone you've used in your life, except in some cases you can even video chat. All you need is a working Internet connection to get things going.
There are many services available to smartphone users, and almost all of them are available as free downloads. Here are three of the best options:
Skype
Skype is the most popular VoIP service. While Skype is associated with video chatting, which can be done for free from Skype to Skype over a Wi-Fi network, the service also allows for text chatting and regular phone calls. Before the smartphone, this service was exclusive to computers with Internet connections, but the rise of mobile technology means VoIP has become a secure and regular method of international communication.
WeChat
This VoIP service is a fairly new contender, but it is quickly gaining in popularity. While dialing a friend or family member just takes a working Internet connection (as long as the other person has installed WeChat on their own phone, of course), there are several other features that WeChat offers the casual user. WeChat has a walkie-talkie function, and there are options for leaving voice messages up to a minute long, which is great for the hands-free driver, as well as sharing 30-second videos. And since the application allows you to create chat rooms with all the friends in your contact list, it can be a great way to conduct a conference call.
LINE
LINE has all the same services as WeChat, other than the walkie-talkie function. But LINE also has several free add-ons that stray from the classic services of VoIP providers, including games, weather tools, a fortune-telling app, a manga library, and much more. Also, LINE offers an option similar to a Facebook newsfeed, letting you know when friends change cover photos and update their profiles.
There are many VoIP services that will show you how to dial internationally for free, so don't be shy about branching out and finding what works for you. While many services will be similar in function, chances are that your deciding factor will be layout appeal, but that's something you'll have to decide for yourself.
Image courtesy of Wikimedia Commons.
[cf]skyword_tracking_tag[/cf]
Comments
comments