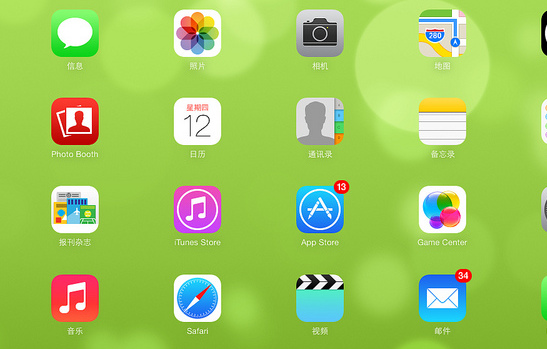 There has been a lot of excited speculation over what iOS 7 and OS X Mavericks will introduce to the world upon their release, but so far it seems like the budding operating systems haven't quite lived up to expectations. It's not that the systems themselves are faulty, but rather that they don't quite live up to the hype. There are many missing features from OS X Mavericks and iOS 7 alike, but keep in mind that both operating systems are free upgrades, so there's only so much that can be asked of either.
Default Apps
Those hoping that iOS 7 would let users change the settings for their default apps, for one, will be disappointed. The default browser is set to Safari, and no matter how much a user may want to change it to Chrome, Safari is staying firmly in place. This holds true for all apps, so users will have to keep all their defaults to Apple's settings.
Downloading New Keyboards
Unlike Android users, who can swap their stock keyboard option for apps like Swype, iOS 7 users will all have to stick with the keyboard that comes standard with the phone. While this may be aggravating for some, Apple stands by its conviction that third-party keyboards can be a security risk due to the inherent possibility that they can contain key loggers.
Home Screen Adaptibility
While the iPad has a home screen that can be turned on its side, the iPhone has been slow to adapt. While many apps such as Mail and Messages will work when turned to the side in landscape mode, the main home screen remains stuck in its stubborn vertical ways.
More Map Problems
While some of the issues with Apple Maps have been addressed since its abysmal reception by the public, it still hasn't been perfected. Google Maps allows users to mark route and travel times not only by car, but also on foot and by public transit as well. According to ZD Net, however, iOS 7 Apple Maps sends users to alternate services such as the App Store when the "public transit" option is selected.
OS X Mavericks: A Promise Unfulfilled?
One of the most anticipated features for the new desktop operating system was full Siri integration, but now that's just another entry on the list of missing features from OS X Mavericks. Pre-release speculation had tossed around the idea that the success of Siri on Apple's mobile front would make its way over to the desktop with Mavericks, but that has since been debunked. There is the possibility of Siri becoming an addition to the OS later on down the line, but for now users will have to make do without.
While still feature rich, Mavericks doesn't exactly bring anything groundbreaking to the table. App Nap is a clever way to save on battery life, and the new notification system is useful, but it would have been nice if "surprises" wasn't on the list of missing features from OS X Mavericks. Perhaps in a few updates this may change, but for now the world will have to wait to be blown away. Likewise, iOS 7 is still fairly new, and with time it may grow to impress its users. Do you think the two operating systems are worth downloading?
Image courtesy of Flickr
[cf]skyword_tracking_tag[/cf]
Comments
comments