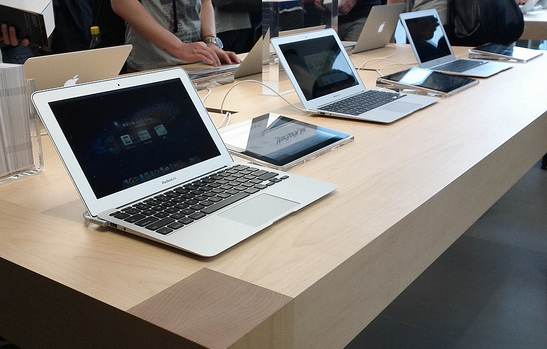 Apple officially released the newest version of its desktop operating system directly following its product presentation address on October 22, 2013. Though OS X Mavericks isn't a huge game changer, there are plenty of new features that Mac users should be excited about.
Tagging
In an effort to make locating content on your Mac even easier, OS X Mavericks has introduced a new tag feature that allows you to label certain files with searchable tags. Once these tags are applied, you can view grouped files that all belong to a certain tag. These tags are color coded and displayed as a small dot next to a file name. Each file can have up to three tags. 
New Map, Calendar, and iBooks Applications
OS X Mavericks includes several new applications, many of which are designed to work with connected iPhones and iPads. Of chief interest to mobile users will be the new Map application, which integrates seamlessly with mobile devices and allows Mac OS users to easily share content with iOS devices, including images, driving directions, and shared locations. Mavericks also includes a new Calendar app that automatically integrates Facebook events and birthdays, according to Engadget, and it also has a redesigned interface making it easy to see more than one day's events at a time. Finally, the new iBooks application for Mac allows you to bring reading content from your iPhone or iPad over to your Mac. 
Notification Improvements
Though the basic idea behind the notification center remains the same, there have been several improvements of the notifications themselves. For instance, in many cases you can interact directly with notifications instantly from your email or iMessage applications, from the pop-up window. The notification center also includes a new mode that allows you to receive notifications while you are away. 
In addition to these specific features, OS X Mavericks also includes several performance-based improvements, including a Compressed Memory feature, which frees memory space from inactive programs and "App Nap," which powers down apps when they're hidden on your desktop.
While OS X Mavericks certainly doesn't change the overall OS X experience, it does have enough features to make it worth downloading. And since the newest operating system is free to all Mac users who have Snow Leopard or later, there really is no downside to upgrading your current Mac desktop or laptop to this latest version. 
Will you be upgrading to the latest version of the Mac OS X software? 
Image courtesy of Flickr
[cf]skyword_tracking_tag[/cf]
Comments
comments