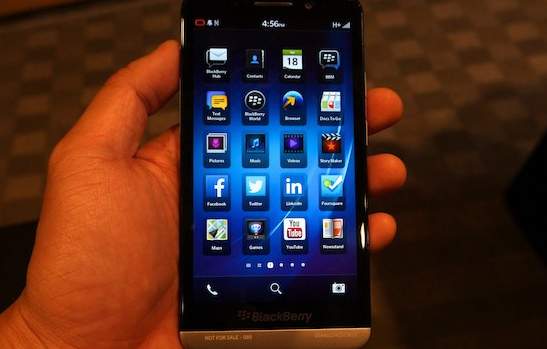 Though in the past several years BlackBerry has had some trouble moving hardware, it looks like there's palpable interest in the brand's BlackBerry BBM messaging service. According to Engadget, the BBM app, which recently launched for iOS and Android, racked up more than 10 million downloads in the first 24 hours after its release. 
Long Time Coming
The BBM app was actually slated to come out back in September, but when a leaked version of the software unveiled several issues with the software, BlackBerry decided to delay the official release. However, it looks like the delay didn't significantly dampen interest in the application, as it quickly topped the iOS chart of free applications. Though it has yet to chart in the top ten on the Google Play store, a fair share of the 10 million downloads it racked up in its first full day of release were to the Android platform. 
An Alternative to On-Board Messaging
A major factor in the popularity of the BlackBerry BBM app on iOS may be that it offers an alternative to the iMessage application that is already bundled with all iOS devices. Though competitors like What's App have provided some variety in the past, none of them have had the brand recognition of BlackBerry. So while BlackBerry's hardware may be failing to resonate with consumers (the brand's operating system is anticipated to slip down into fourth place soon, behind Windows Phone), this shows that there is at least some interest in BlackBerry products, which is a bright spot for this company that has been in some worrisome financial hot water recently. 
A Question of Longevity
Although it seems that the launch of BlackBerry BBM has been better received than expected, you can't quite call it a hit just yet. Millions of downloads doesn't necessarily translate into millions of active users. So far, reviews of the app have been positive, but BlackBerry will have to hold onto a large percentage of downloaders if it is to not only gain some market share among other competing messaging apps but also establish itself as a viable alternative to SMS and email. 
While the BlackBerry BBM app is not yet an unequivocal success story for the troubled phone manufacturer, initial interest and downloads are a promising sign. If rumors of BlackBerry's interest in getting out of the hardware game to focus on software and applications are true, this initial test could prove that the brand does still have the necessary value among consumers to make it worthwhile. 
What makes BlackBerry BBM an appealing alternative to current messaging applications? 
Image courtesy of Flickr 
[cf]skyword_tracking_tag[/cf]
Comments
comments