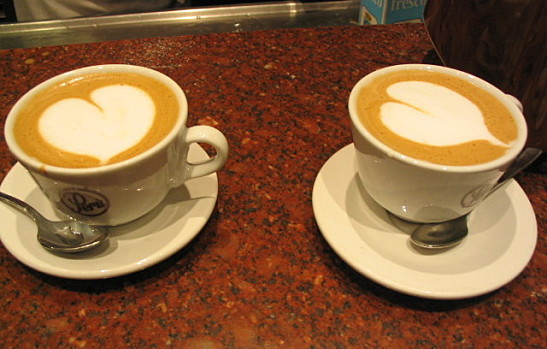 Singles have become much more comfortable with the idea of Internet dating thanks to pioneering sites like eHarmony and other companies that have made high-tech dating so mainstream. In response to the demand, dating apps have been popping up left and right to accommodate forlorn lovers, but not all are the same. It's hard to stand out when everyone wants the same thing, but some of these engineers of infatuation have figured out a way to do it. Here's a sampling of some of the best dating apps to ease you into the process of finding love on the Internet as the cold winter months approach.
Grouper
Grouper is one of the best dating apps for those who prefer to meet their potential partner in a group setting. Conversation can run more smoothly when there are more participants, and Grouper capitalizes on that by facilitating bundled dates. The process is fairly simple: You sign up yourself along with two friends, shell out approximately $20 per person, and are set up with another group of three friends for a group date. What's more, Grouper will even pay for the first round of drinks.
Tinder
This is the app that takes "hot or not" to the next level. Tinder is a free app that asks you to swipe "yes" or "no" on profiles, and if the other person reciprocates to your swiped "yes," then you'll be connected via chat and the magic can begin. It's an app that has built itself up on the power of first impressions, so make your profile impressive.
How About We
How About We is both a dating app and a discount site. The idea is to keep as much of the relationship offline as possible, and they accomplish this in an ingenious way. You simply make a profile and suggest a date, including where, when, and what, and people can sift through these suggestions like a job board. Then if someone likes your date idea, they can suggest a rendezvous point: meeting set, simple as that. Many couples also use this for making cheap date plans, as the site offers discounts of up to 75% on dates.
OkCupid
OkCupid is that friend who always has the perfect blind date for you. While you can set up a profile and browse some posted by others, you can also take a chance with the "crazy blind date" feature and simply get set up with someone who shares a few key interests with you. If you're up for spinning the wheel, then OkCupid is where you may find your Mr. or Ms. Personality.
Plenty of Fish
Plenty of Fish, as the name suggests, has plenty of users: as many as 55 million. The service connects users based on the type of relationship they're looking for, and there is a Send Message option you can use to let a candidate know you're interested when you stumble upon a profile that resonates with you.
Something for Everyone
Dating is a different experience for everyone, so every dating app will have varying levels of relevance depending on the kind of person you are. If you don't like rejection, then find a blind date service, or if you feel more comfortable in a group setting then maybe Grouper might be the app for you. Choosing the right dating app is in itself much like dating, so dip your toes into the water with these apps on your side.
Image courtesy of Wikimedia Commons
[cf]skyword_tracking_tag[/cf]
Comments
comments