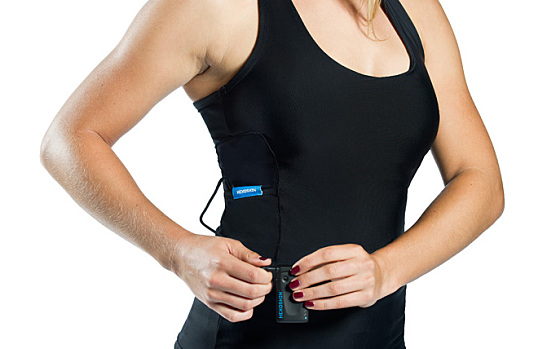 Despite the slow-moving economy, crowdfunding efforts from some of the brightest minds in tech are making product concepts a reality. You may already be a backer of the hottest new smartphone stylus, flame-powered mobile device charger, smartphone gesture enhancer, or all-in-one body metric sensing shirt. If not, there is still time for you to visit Kickstarter or Indiegogo and lend support for these new technology gadgets.
TruGlide Apex
The developer of the TrueGlide Apex, a new smartphone stylus for the iPad, says that he wants to provide users with an experience that goes beyond most modern styluses. The product's 2.4mm tip allows it to work and feel just like a normal pen on paper. It works with any app on your device, unlike some other styluses on the market. If you are a writer, artist, student, or are simply fed up with your current digital pen, the TrueGlide can help.
FlameStower
The FlameStower, a flame-powered mobile device charger, is perfect if you are an outdoorsman who wishes to remain digitally connected. You can place one end of the FlameStower over a fire, letting it absorb energy and transmit it directly through a cable to your smartphone. Developers on the FlameStower's Kickstarter video show a camper cooking a meal with a portable stove and charging his phone at the same time. It is light and portable, at only 7 ounces, and 7.5 by 2.25 inches when you fold it up completely.
Gecko
The Gecko is a motion-driven device that allows you to pair four gestures with commands on your mobile handset. Shake Gecko once or twice, turn it left, or turn it right. With each one of the four gestures, you can have Gecko turn up the volume or display your phone's latest status update. You can even attach Gecko to a door and have its motion sensor alert your phone when someone walks in the room. Developers will provide APIs for tech geeks, too, so you can make Gecko operate any way you like.
Hexoskin
Health and sleep monitors can become cumbersome with their numerous wires and relative lack of portability. Enter Hexoskin, a shirt that doubles as a wearable health monitor. A small, pocket-sized device connects to this smart shirt and transmits data about your heart rate, breathing rate, and GPS-based location, among many other things. Developers say you can wear it to monitor stress, develop an exercise routine, or track your sleep efficiency.
Have any of these new technology gadgets piqued your interest? What other new products would you lend support to?
Image courtesy of Hexoskin.
[cf]skyword_tracking_tag[/cf]
Comments
comments