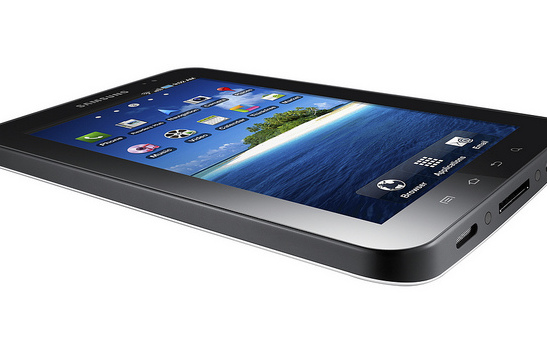 Though clamshell flip phones were popular in the early 2000s, the development of the iPhone and subsequent touchscreen phones pushed the foldable phone into the background. However, Samsung is bringing it back, but not in the way you expect. 
Prototypes on Display
According to The Wall Street Journal, a Samsung foldable phone as well as a foldable device resembling a small tablet were demonstrated at a recent event. Attendees were not able to take pictures or touch the prototypes, but attendee and analyst Jae Lee said one of the devices, which had a shape similar to that of a Galaxy S3 smartphone, folded in half "like a compact powder used by women." Even the tablet was able to be folded down into the size of a "lengthy wallet."
Neither of the prototypes were working, nor did they have the internal components necessary for normal operation. However, the demonstration was meant to show off the display's ability to bend and flex. According to those in attendance, it definitely succeeded. Another attendee, Sundeep Bajikar, said that devices with this folding ability had the potential to expand Samsung's competitive advantage in the crowded high-end smartphone market
2015 Too Soon?
Samsung said during the event that their current plan is to release foldable products based on the shown prototypes by the close of 2015. The technology used in these phones is similar to the technology Samsung showed off earlier this year when it announced the Galaxy Round phone, with its curved display. However, it might be a longer wait than anticipated before you can actually get your hands on a Samsung foldable phone, as the plastic that would be used in the devices is still in development.
Though the bendable plastic used in the Galaxy Round does represent a big leap towards foldable smartphones, experts speaking to The Wall Street Journal say the technology isn't quite there yet, as the plastic materials that would be required in a finished product would have to be extremely heat resistant, as well as being flexible enough for the device to bend over and over again at tight angles, all while remaining completely transparent and showing no signs of wear.
Though that technology may be possible on a theoretical level, it might take a little longer than the two-year timetable that Samsung is giving itself to develop and release these potential products for a full commercial release.
Will foldable smartphones ride the wave of the future, or is Samsung wasting its time with this endeavor?
Image courtesy of Flickr
[cf]skyword_tracking_tag[/cf]
Comments
comments