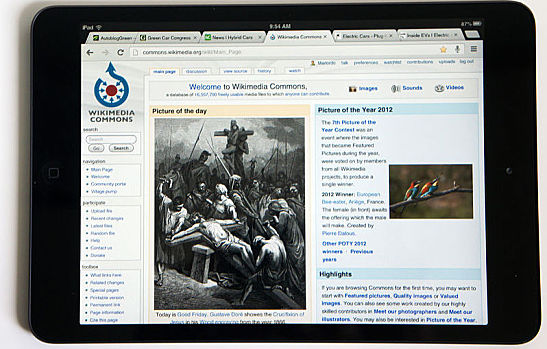 Apple may be pushing back the fall iPad Mini 2 release window due to production problems with the tablet's LCD screen. According to CNET, the Retina screens manufactured by Sharp for use with the iPad Mini 2 are suffering from burn-in issues as a result of the smaller pixels used in the smaller tablet.
Supply Issues
Though Sharp does not provide all of the screens (LG is reportedly another supplier) for the iPad Mini 2, it provides enough to affect the current supply chain. Apple has yet to confirm or deny these issues, and has not released any updates about a rescheduled release date.
This news comes on the heels of Apple CEO Tim Cook admitting during a recent earnings call that Apple may not have enough inventory to meet demand for the new iPads. It's unlikely that Apple would delay all of their tablets, but the specific iPad Mini 2 issues may cause them to only launch the new iPad Air this fall, saving the iPad Mini 2 for later.
High Standards
According to CNET, the screen burn is actually not visible to the naked eye, but the problem is such that the screens don't pass Apple's technical standards. With such high demand, any delay could hurt sales, so Apple is reportedly looking to its main tablet competitor Samsung to supply screens for the iPad in the next year.
It may seem a bit odd that Apple would delay a product based on an issue that is not visible, but it could cause larger issues down the line. Having already issued a voluntary recall for iPhone 5s faulty batteries, it would be an embarrassment for the company to have to issue another one so quickly.
Possible New Release Date Windows
If CNET's report is accurate, then it will be difficult for Apple to make it's current November 2013 release window. Instead, Apple can opt for a broader "Holiday 2013" release window or perhaps push the device to early next year.
This news is certainly disappointing to those who were hoping to get their hands on an iPad Mini 2 with Retina display sooner rather than later, but a potential delay is much better than an issue-plagued launch.
Are you let down about this potential iPad Mini 2 release delay, or are you happy Apple is taking their time to work out their supply issues?
Image courtesy of Wikimedia Commons.
[cf]skyword_tracking_tag[/cf]
Comments
comments