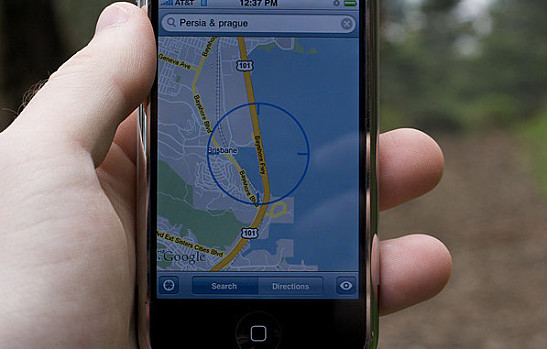 Apple Maps may have had a bit of a rocky launch when it made its debut last year, but the application has received several updates since then. According to new data, it looks like users are now favoring Apple Maps on iOS more than past favorite Google Maps. 9to5 Mac reports Apple Maps is currently used by 35 million iPhone owners, while Google Maps boasts just six million iOS users. 
More Than Just Apple Maps vs. Google Maps
The data shows an outright win for Apple Maps, and we can extrapolate from this some interesting ways in which iPhone users treat native applications. There will always be the tech-savvy users that seek out alternatives to native software, but it's clear that most iPhone users just stick with the content that comes preinstalled on their devices.
Apple Maps early problems meant it had a rough time competing with Google Maps at first. But the app has been preinstalled on several generations of iPhones now, and consumers are used to seeing it there and using it. With the kinks smoothed out, there's no need for an average user to go searching for a different map app. Many people in the industry argue that Google Maps is the superior product, but it seems to be a case of convenience over superiority.
More First-Party Software in the Pipeline?
The Apple Maps takeover didn't happen overnight. But its current dominance over Google Maps may push Apple to develop more first-party apps to lure users away from competitors, as more rivalries like the Apple Maps vs. Google Maps match emerge. 
Looking at the wider picture, this very reason could be why Apple decided to push its own streaming radio service with iTunes Radio. This feature is also suffering from a slow start, but if it can establish itself as a good-enough alternative to monster apps like Pandora and Spotify, then we may see a similar trend emerge. Of course, some users will continue to download alternative apps. But those who are just looking for a simple streaming service that works "well enough" will cease looking for other applications, and Apple will be a step closer to enjoying the total application suite dominance they seem to be striving for. 
Looking beyond Apple Maps and iTunes Radio, what other first-party apps would you like to see Apple produce in the future? And what third-party applications would they replace? 
Image courtesy of Flickr.
[cf]skyword_tracking_tag[/cf]
Comments
comments