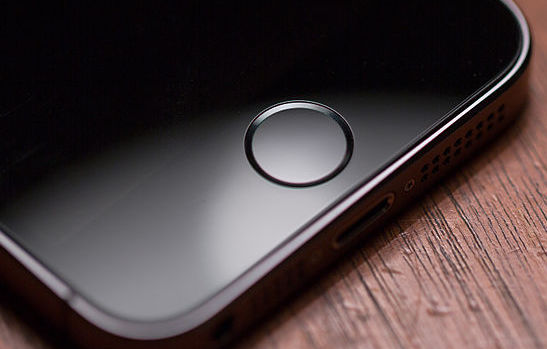 One of the biggest features of the iPhone 5s is fingerprint scanning, which offers enhanced security. Learning how to set up the iPhone fingerprint scanner is simple and easy. Once you have enrolled your selected fingerprint(s), a gentle touch of the sensor unlocks your phone.
How to Set Up the iPhone Fingerprint Scanner
When you first power on the phone, you will be prompted to enroll a fingerprint to get started setting up your Touch ID, but if you skipped this step, or would like to enroll another fingerprint, here's how to do it.
Open the "Settings" menu, then select "General" followed by "Touch ID & Passcode," and then finally "Touch ID." 
Set a passcode. This four-digit number is an extra security measure and will allow you to access your phone if something goes wrong with your fingerprint scan. It's also used by some applications as a secondary authentication method.
Place your finger gently on the Touch ID sensor. Apple Support recommends you ensure your finger is clean and dry before you touch the sensor in order to get an accurate reading. 
Wait for the phone to vibrate gently and then continue to tap. In order to enroll your fingerprint, you will need to tap and hold your fingertip against the sensor a few times. Once the sensor has collected enough information, you will be prompted to stop. 
Adjust your grip. In order to capture the edges of your fingertip, your phone will prompt you to hold it in different ways while still touching the sensor. This will help the Touch ID sensor capture a complete image of your fingerprint. 
Tips and Tricks
Use a clean, lint-free cloth periodically to wipe off any dirt or debris from the iPhone 5s Touch ID sensor to ensure that your fingerprint is always read accurately. 
You can enable Touch ID security for purchases through the App Store and iTunes by going to the "Settings" menu, selecting "General" followed by "Touch ID & Passcode" and finally "Touch ID." From this menu, you can enable Touch ID authentication for purchases. Once enabled, you will simply need to tap your finger on the sensor to make a purchase, instead of entering your Apple password. 
If you need to delete a fingerprint that you have enrolled, go to the "Touch ID" menu in "Settings," swipe across the fingerprints you wish to delete, then tap "delete."
Are you using the fingerprint scanning feature on your iPhone 5S? How was the setup process? 
Image courtesy of Wikimedia Commons.
[cf]skyword_tracking_tag[/cf]
Comments
comments