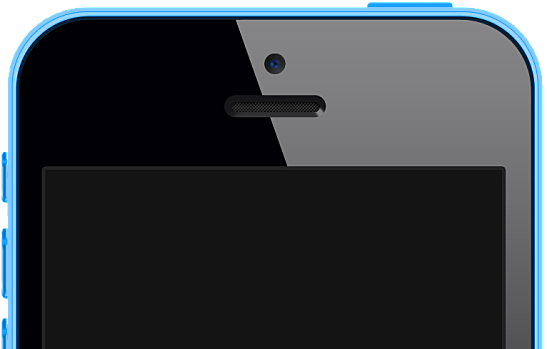 Many Apple customers are lining up for an iPhone upgrade, moving from their old phones to the new iPhone 5c/5s, but it seems that iPhone 5 uses are reluctant to make the switch to the new model, with research showing it's users with earlier iPhones that are upgrading.
Data released by from Consumer Intelligence Research Partners (CIRP) shows that the bulk of new iPhone customers are people who already owned an iPhone, and that upgraders to the iPhone 5c/5s are more likely to have switched from models released before the 5. As MacRumors points out, CIRP's data shows that Apple customers, who the company relies on to upgrade early and often, are waiting a little longer before moving to the latest model.
Crunching the Numbers
CIRP's data shows that 65 percent of iPhone 5c/5s buyers already owned a later model iPhone before making the switch. Of that number, only 6 percent of iPhone 5c/5s buyers made the jump from an iPhone 5. This leaves the other 59 percent of users coming from older models, like the 4s or 4. In contrast, MacRumors notes, when Apple released the iPhone 5 last year, 12 percent of customers made the switch from a 4s.
There is an obvious disparity between the percentage of users who decided to upgrade to the next available iPhone model and those who have decided to wait. One possible reason for this could be that making the jump from iPhone 5 to 5c/5s is arguably less dramatic than making the jump from a 4 or 4s to 5c/5s. In essence, consumers who go through the motions of upgrading want a significant reward.
MacRumors sums up the situation when it quotes Josh Lowitz, partner and co-founder of CIRP. He says, "We see a noticeable decrease in the number of iPhone buyers that seem to want the latest, most advanced phone."
The iPhone 5c uses many of the components found in the 5. Therefore, intelligent consumers know that a switch would offer relatively few improvements over their phone's current capabilities. On the other hand, iPhone 4s users have more to gain, so the effort and resources required to make the switch are worth it to many consumers.
Increased Market Share
Although Apple experienced fewer converts from the iPhone 5, CIRP data shows that, compared to a year ago, more previous Android users are switching to an iPhone 5c/5s. Regardless of the demographics in question, it appears that Apple is doing well. A recent comScore report shows that from June to September this year, Apple increased its phone and iOS market share from 39.9 percent to 40.6 percent.
Samsung subsequently increased its subscriber market share 1.2 percent, but HTC and Motorola lost a combined 1.8 percent. Additionally, Google saw a loss of 0.2 percent with its Android platform.
Apple's market share in hardware and software are increasing and many users remain loyal to the brand. Whether or not an iPhone upgrade comes from iPhone 5, 4s, or 4 users, Apple continues to sees consumers coming back for more.
Have you already purchased an iPhone 5c/5s? What model smartphone did you switch or upgrade from and why did you make the change?
Image courtesy of Wikimedia Commons.
[cf]skyword_tracking_tag[/cf]
Comments
comments