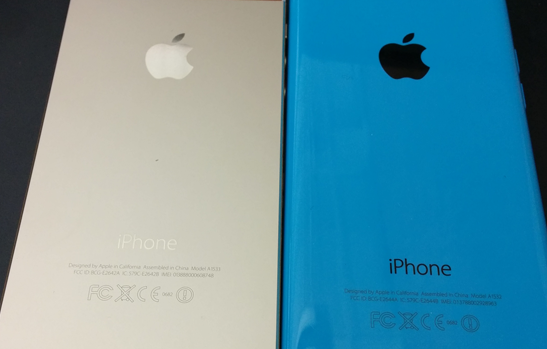 This week's Apple news brings us rumors of curved iPhones and some bad news on an Apple TV launch. Apple has also started selling the new iPad mini with retina display this week, but supply looks limited. 
Top News and Rumors This Week
New curved iPhones coming in 2014
Apple to hold off on an iTV in 2014
iPad mini with retina display now available
Apple wants $380 million from Samsung
Next iPhone Rumored To Sport Curved Display
The next iPhone may feature a curved display with enhanced touch sensors. According to Bloomberg, an unnamed person "familiar with the plans" suggests a launch in the third quarter of 2014. The phone will come in two versions, not unlike the recent launch of the 5S and 5C. According to the source, the new iPhones will feature a 4.7-inch and/or a 5.5-inch display which curves downwards at the edges. In addition to curved glass, the new iPhone may also include enhanced touch sensors. The new sensors may be pressure sensitive, which would be welcomed by creative users.
Apple iTV To Take A Back Seat To Wearable Tech
Apple news and rumors have been circulating about an Apple TV arrival for the past 3 years. The latest rumors unfortunately indicate the wait could be longer than expected. According to analyst Paul Gagnon of DisplaySearch, Apple TV has been put on hold in favor of new wearable tech devices in 2014. DisplaySearch believes the true reason for the delay is Apple hasn't acquired enough content from the proper sources. With the Apple television set on hold, the analyst believes we will see new wearable tech from Apple in 2014. The highly anticipated and rumored iWatch is said to be the next new product coming out of Cupertino.
iPad Mini With Retina Display Hits Apple Stores
The follow up to last years smaller iPad now comes with a retina display. The new iPad mini will not only sport a new retina display, but also feature the same processing power found in the current iPhone 5S as well as the iPad Air. This means consumers will get the ultra fast A7 processor with the M7 coprocessor as well as  a new 128GB storage option. The new iPad mini is said to be in short supply, so if you want one you should buy now. Supply analysts predict the device should reach full stock in early 2014, a little late for the holiday shopping season. For those looking to grab one now, you can check the stock and many local stores by using this Apple tracker website here.
Apple Ask Samsung For $380 Million In Damages
Apple demanded on Wednesday that Samsung Electronics pay them $380 million for copying vital features found on both the iPhone and the iPad. Harold McIhenny an attorney for Apple, asked for $380 million in damages, while Samsung suggested it should only pay $52 million. "Apple lost sales because Samsung was selling infringing products," McIhenny told the jury. A previous jury awarded Apple $1.05 billion after determining 26 Samsung products had infringed six Apple patents. Although the battle between Samsung and Apple continues both in the court room and on store shelves, Apple still continues to hit up Samsung for those beautiful displays for many of their products. This case looks like it could last a very long time.

[cf]skyword_tracking_tag[/cf]
Comments
comments