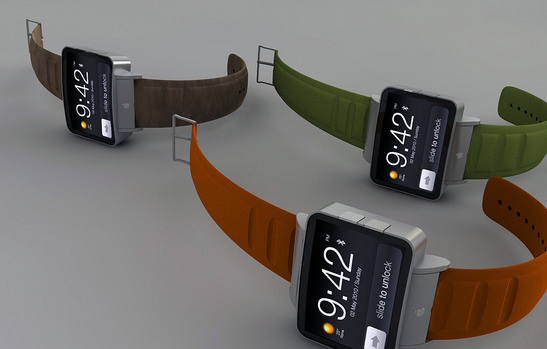 The long-rumored Apple iWatch continues to be a hot topic for tech fans. There was an expectation that an announcement would come this year, but with 2013 quickly drawing to a close, people are starting to look to 2014 for any sort of confirmation from Apple.
Despite no official word, the rumor mill has been providing some interesting information over the past few days, including the iWatch's size and versions.
An iWatch for Men and Women?
According to MacRumors, Apple is hoping to make the iWatch more accessible to the fashion-conscious crowd by offering a men's and women's version. DisplaySearch Vice President David Hsieh told attendees at a conference that the iWatch is expected to come with a 1.7-inch OLED display for men and a 1.3-inch OLED screen for women. Hsieh based this on sources in Apple's supply chain. 
The idea of separate devices for men and women is intriguing, and definitely without precedent in the tech world. While the much smaller screen may appeal to those who don't want a bulky device on their wrist, those who prioritize screen size over fashion may end up going for the bigger display. 
The MacRumors report only mentions screen size differences, but Apple has shown with the iPhone 5c that it is looking to make some new products as customizable as possible. This could mean that the iWatch will be available in different colors, further catering to those who would like a smartwatch to function as a fashion accessory. 
A Curved Display Also in the Works
Curved displays have been making headlines lately, with the introduction of both the LG Flex and the Samsung Galaxy Round smartphones, and now Apple is reportedly looking to harness this technology for the iWatch. According to Highlight Press, the screens will be provided by LG, using the same technology as their LG Flex smartphone. A curved display could certainly enhance comfort and make the Apple iWatch feel more like a more traditional watch instead of a gadget with a strap attached to it.
Both of these rumors seem to indicate that Apple has settled on the technology that is going into its first smartwatch, and is now looking at fine-tuning the aesthetics. Gadgets haven't always been concerned with form-factor. As the wearable technology industry evolves, device makers will need to strike the right balance between fashion and function.
Does a curved display and the possibility of different models for men and women seem like a step in the right direction for the Apple iWatch? 
Image courtesy of Flickr.
[cf]skyword_tracking_tag[/cf]
Comments
comments