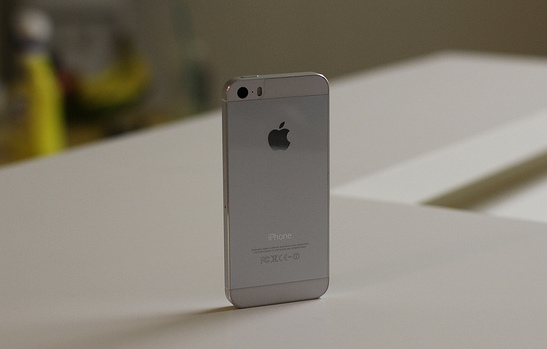 Many smartphone users store a wealth of important data on their phones, including emails, photos, documents, credit card information, and even Social Security numbers. Recent reports from police departments in New York City, Seattle, and San Francisco have suggested an alarming rise in iPhone and iPad theft, enough to prompt both police departments and muggers to refer to it as "Apple picking." In an incident last week, two teenage girls in Seattle attacked a 9 months old pregnant woman to steal her phone, according to Q13FOX.com.
Smartphone Crimes on the Rise
Handset manufacturers and network providers thus far have not made significant efforts to discourage this increase in thefts. The recent launch of iOS 7, and pressure from the FCC (Federal Communications Commission) on network providers may offer new hope for iOS owners whose phones are stolen. The FCC is pushing to require network providers to maintain a blacklist database of stolen phones that logs the unique IMEI numbers on each phone.
Research published by mobile security firm Lookout estimates that lost and stolen phones cost U.S. consumers a staggering $30 billion in 2012. 
Enhanced Security with iOS 7
Apple's iOS 7 aims to deter thieves by introducing an activation lock security feature. Activation lock works in conjunction with the Find My iPhone app, requiring users to their Apple ID and password in order to wipe data or turn off the Find My iPhone option. This makes the stolen iPhone potentially useless, since it cannot be cleared of its data without the correct authorization. This allows the real owner the opportunity to find the iPhone through the tracking feature. Law enforcement agencies across the country are encouraging citizens to update their iPhones to iOS 7 to discourage thefts. It's believed other manufacturers beyond Apple, too, will implement similar features.
Network providers will also have to play a role. Sprint and Verizon already maintain blacklists. AT&T and T-Mobile are working on their own lists, since those networks identify devices by the phones' SIM cards, which can be swapped out easily by thieves. The companies have also agreed to institute a single unified database this month that would contain all the IMEI numbers of stolen devices. Those devices would be blocked from being reactivated, rendering them worthless for resale. These steps may go a long way in deterring and discouraging thieves. 
Stopping smartphone theft may call for a broader global approach, and that will take time. Until then, consumers should be cautious when using their devices in public spaces and should activate the available security features on their smartphones to help protect themselves from falling prey to Apple picking.
What security features do you use to discourage cell phone theft?
Image Courtesy of Flickr
[cf]skyword_tracking_tag[/cf]
Comments
comments