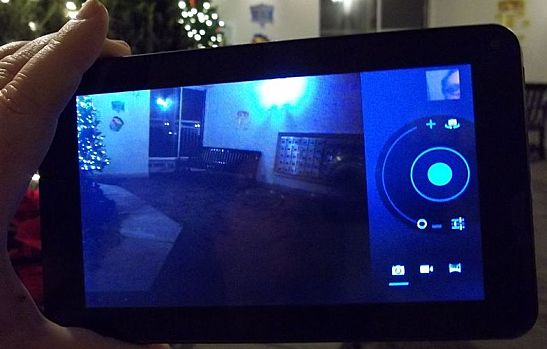 Many smartphone users today must choose between taking high-quality photographs or having the convenience and portability of a smartphone camera, but support for higher-quality image files may soon be coming to Android phones, according to a new report by CNet. Tucked away in some inactive source code files is a new camera application programming interface (API) that includes support for raw photo formats and enables burst-mode rapid shooting.
Official sources have yet to comment on this "found" source code, and the proposed feature could be dumped at any time. However, if raw image compatibility does indeed come to Android phones, it could be a draw for those looking to use their smartphone to capture images in the highest quality possible.  
Is Raw Better?
Users who've never heard of the raw photo format may be wondering why this development is such a big deal. Raw format photos are essentially unprocessed, comprised of primarily raw sensory data unfiltered by the phone's image processing capabilities. Uncompressed (in other words, a photo taken from a 10 megapixel camera will produce a 10 megapixel raw file) and minimally processed, the raw format produces an image with more integrity than one processed to fit the more traditional JPEG file format. An untrained eye might not be able to easily spot the difference between a raw file and a JPEG, but photography fanatics will be able to spot the richer color and higher dynamic range.  
There are a few drawbacks, however. Users must download special software to view images in this format on Windows or Macintosh computers. Raw images are also not compatible with most social networks or photo-sharing sites and must be converted before uploading. Lastly, because of the raw images' massive file size, phones will need a large amount of memory to support the additional storage requirements demanded by raw files.    
Could Android Bring Raw Format to the Masses?
Those who use their Android devices' cameras mainly for taking pictures to upload to Twitter or Facebook won't have much use for a raw image feature, and the argument can be made that those who want professional-quality images will continue using existing DSLR camera equipment. However, as smartphone cameras advance in power, they could introduce amateur photographers to the format, making Android phones that implement the feature a convenient, low-cost way to enter the world of high-quality photography. 
The competing Windows Phone has already tried to capture the high-end photography market with the Nokia 1520 and 1020, both of which offer the ability to shoot photos in raw format, but so far the feature has yet to gain popularity with photographers. With more than half of operating system market share, Android may have a better chance of reaching these consumers should it implement the raw image feature on future handsets.
Which will win with Android users: the higher-quality raw image format or the convenience offered by current formats? 
Image courtesy of Wikimedia Commons 
[cf]skyword_tracking_tag[/cf]
Comments
comments