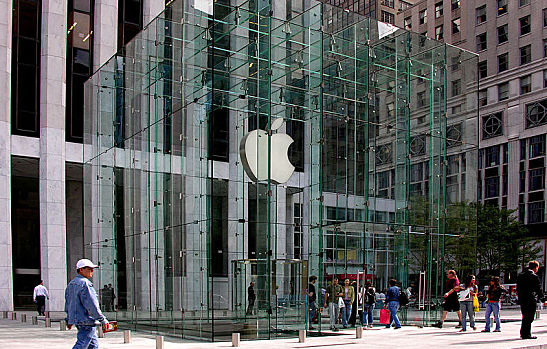 Apple has rolled out a new feature for iPhones and iPads that the company hopes will revolutionize the way you shop for its products, reports Venture Beat. iBeacon uses local Bluetooth technology to track consumers' locations within Apple stores and provides relevant information about the product they are currently looking at on the customer's device.
For instance, if you are in front of an iPad Air display, you can get information instantly on your own phone about features and pricing. If you then wander over to the MacBook Pro section, your device will automatically switch to displaying model and pricing information about MacBook Pros. 
In addition to using your location data to provide you with an up-to-the-second shopping experience, iBeacon can also be used to call over an employee to your location if you need help or want to purchase an item immediately. 
The Apple Store: Just the Beginning?
While this feature will only be used in Apple Stores during its initial rollout, several other organizations are looking at ways to utilize the technology. Fellow retailer Macy's is testing iBeacon in stores, says Venture Beat. Major League Baseball also has plans to use the technology in ballparks across the nation. 
Looking towards the future, this technology could be used to notify travelers about flight delays according to their terminal, or give children on field trips information as they pass by different exhibits at museums or zoos.
It's not just consumers who could gain information from this service. Retailers would learn more about traffic patterns in their stores and find ways to draw customers' eyes to sale items or underperforming products.
What About Privacy? 
While consumers' locations are tracked every day by GPS and social networks, the precision tracking that iBeacon employs might make some nervous. "With any new technology, you don't know how it's going to be used until it is being used," but Apple "is pretty good" at getting people to adopt new technologies, Technology Analyst Rob Enderle told the Associated Press.
As with other location tracking software, iBeacon is completely opt-in, and users who don't want to be tracked can simply turn off their phone's Bluetooth connection and the feature will be disabled. 
How to Enable iBeacon on Your iPhone
If you want to enable this feature on your phone, you will first need to download the latest version of the Apple Store application. Once installed, ensure that the Bluetooth radio is on (you can find this by simply swiping upwards on your phone and ensuring the Bluetooth icon is active). Finally, users will need to agree to a disclaimer that allows Apple to track their whereabouts.
Will you be heading out to the Apple Store to check out this new feature?
Image courtesy of Wikimedia Commons
[cf]skyword_tracking_tag[/cf]
Comments
comments