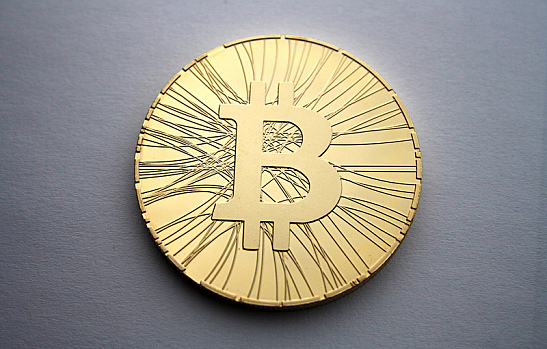 Bitcoin has gained a whirlwind of attention in recent months. Although it has been around for a few years already, this unregulated virtual currency is starting to gain exposure. The price of a single bitcoin has skyrocketed from $13.50 to over $1,000 over the last 11 months, making several investors millions in the span of a year. This has been due, in part, to the rise in the virtual currency's popularity and usability on mobile phones.
Smartphone Success
Apple has refused to allow any apps that involve the exchange of virtual currency for bank-regulated currency, a policy that has throttled the number and functionality of payment apps available on the iPhone. Android, on the other hand, is home to over 250 applications that provide both exchange features as well as tools to help track market trends.
These apps offer features that go beyond individual's currency exchange needs, but also facilitate day-to-day exchanges between people or businesses. Matt Tuzzolo, a Portland-based software developer, told Bloomberg that using these apps and exchanging virtual currency with friends is done easier through virtual currency than it is through PayPal, and is "as easy as sending a text." Consumers are looking for mobile apps that go beyond incorporating the virtual currency as a payment method, placing greater value on ease and fluidity.
A Bit About Bitcoin
A virtual currency is the next logical step of progressively more digital world. Smartphones have come close to replacing cameras, watches, laptops, newspapers, magazines, and more in the lives of many people — it only makes sense that the wallet would eventually be digitized, as well. Smartphone apps are making the currency a reasonable option for splitting bills, paying for food, and buying goods, helping promote the adoption of the currency itself.
"Bitcoin's success hinges on how well it's adopted and configured for mobile," Richard Crone, CEO of payment-researcher Crone Consulting LLC., told Bloomberg. The current mini-boom of apps utilizing the currency is essential for this adoption.
The value of bitcoins has been known to be volatile in the past. The price dropped by 80 percent last year, in a "bursting bubble" fashion, and the unregulated nature of the currency has made many experts skeptical. Now that apps are embracing the potential of virtual currency, it is wise to keep an eye on it for potential uses. It's a certainty that experts and eager investors will be doing the same.
Do you think more people will start using virtual currency in the future?
Image Courtesy of Flickr
[cf]skyword_tracking_tag[/cf]
Comments
comments