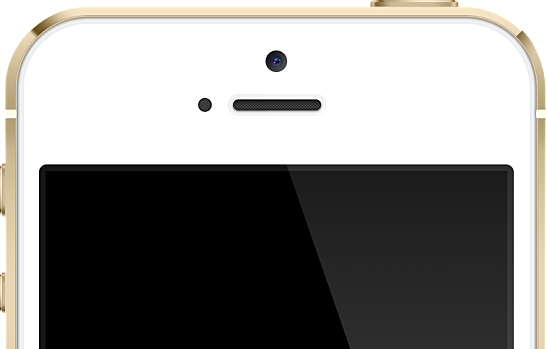 Just in time for the holiday shopping season, the Apple Store is reporting improved iPhone 5s ship times as the company ramps up supply, Apple Insider reports.
The company's online store quotes a one to two week wait time for the phone. Apple's initial supply was quickly exhausted when it launched in September, resulting in wait times of three or more weeks. Now, however, it appears things are back on track.
Selling Out in September
Apple Insider notes that consumers saw availability of the new iPhone come to almost an immediate close upon its release. Apple released the smartphone on a Friday, and by Saturday, all 11 countries participating in the initial release were sold out in both online and brick and mortar shops.
With the improved iPhone 5s ship times, online stores appear to have prepared themselves for a possible increase in holiday demand. The lessened wait time will push that last-minute deadline a little closer to Christmas Day.
5c May Not Be Keeping Pace
"While the iPhone 5s is apparently selling well, the lower-priced iPhone 5c is purportedly not seeing the same amount of success," Apple Insider continues. Apple Insider noted last week that the company was cutting orders of the smartphone for supplier Petragon, however, the news organization also reported in early November that Apple would soon be adding Taiwanese device manufacturer Wistron to its chain of iPhone 5c suppliers. 
Reportedly, Apple's combined iPhone 5c and iPhone 5c sales reached a record-breaking 9 million in the phones' first three days on sale in September. Apple does not publicly break down the sale of its smartphones by version, only listing total smartphone sales. Unfortunately, this means that rumors about how well the iPhone 5c is actually selling will remain only rumors.
It may be that the flagship iPhone 5s takes off early and the iPhone 5c breaks late, as Apple Insider speculates, since early adopters are more likely to spring for the 5s immediately while individuals looking to upgrade an older phone may be more drawn to the 5c. In any case, sales of both models will likely increase over the next month and then taper as winter comes to a close. Holiday shopping will end, returns or trade-ins of unwanted gifts will then proceed, and finally sales of all merchandise will pick up once consumers have completed their holiday spending and return to purchasing gifts for themselves.
Will improved iPhone 5s ship times make you consider buying a new iPhone this holiday season?
Image courtesy of Wikimedia Commons
[cf]skyword_tracking_tag[/cf]
Comments
comments