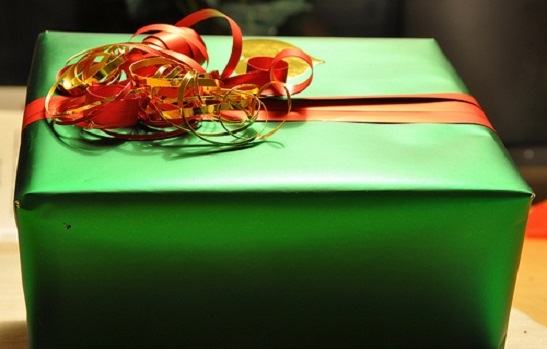 Apple may have been born and raised in America but, as a global powerhouse, the company has been known to treat its international fans to exclusive perks. A classic example would be its annual holiday giveaway. Traditionally, Apple has showered users in locations such as Canada, Europe, and Japan with freebies during its "12 Days of Christmas." According to The Verge, the holiday tradition will finally be observed in the U.S., where it has been re-branded as "12 Days of Gifts."
While users can download the 12 Days of Gifts app free from iTunes, it will not start delivering goodies until December 26. However, the app is already providing daily notifications to alert users that free gifts are available while they count down the days left to redemption time.
What's Up for Grabs
For many existing Apple fans, the holiday wish list has grown from train sets and dollhouses to smartphones and tablets, but the excitement that comes with wondering what's under the tree remains. Apple keeps the holiday magic alive by adding an element of surprise to its gift-giving initiative: the gifts are a mystery until the day they are given, and can include just about anything in the vast iTunes collection.
Based on past giveaways, users shouldn't have to worry too much about receiving the digital equivalent of a lump of coal. In previous years, Apple has given away desirable gifts in multiple categories. Gamers have been treated to titles such as Broken Sword, Score Classic Goals, and Sonic Jump. Pop music fans received songs and music videos from acts like Maroon 5 and One Direction. TV buffs have gotten their hands on popular shows, such as How I Met Your Mother and timeless movies like Modern Times starring Charlie Chaplin. Even readers have received books by best-selling authors, including Ken Follett. 
Grabbing the Goods
Apple fans will be happy to know that they don't have to jump through hoops to redeem their freebies. Once logged in with their Apple ID, users can download their gift by simply tapping "View Gift" and tapping the "Free" icon. On computers, downloaded content can be found in the iTunes library, with the exception of books, which are sent to the iBooks library. iOS users can find their gifts in the respective Music, Video, and iBooks apps, while any gifted apps appear right on the home screen.
Fine Print Details
It's pretty nice for Apple to give away anything, but some of these items are more free loans than permanent gifts. According to iMore, the app's built-in FAQ explains that once a film has been downloaded, users have up to 30 days to watch it. Once the film has been started, U.S. users have 24 hours to finish it, while users in other countries are granted 48 hours. After those 30 days, the gift expires and the film is removed from the user's iTunes library.
Unlike traditional items, users can't dilly-dally with unwrapping (or downloading) these presents. "Each day's gift will only be available for 24 hours, so download the free app to make sure you don't miss out," said Apple in the gift app's description on iTunes.
Apple's gift giveaway officially starts on December 26 and will wrap up on January 6, 2014. The 12 Days of Gifts app is only available for iOS 7.
What item are you hoping to receive in Apple's holiday giveaway? 
Image courtesy of Flickr
[cf]skyword_tracking_tag[/cf]
Comments
comments