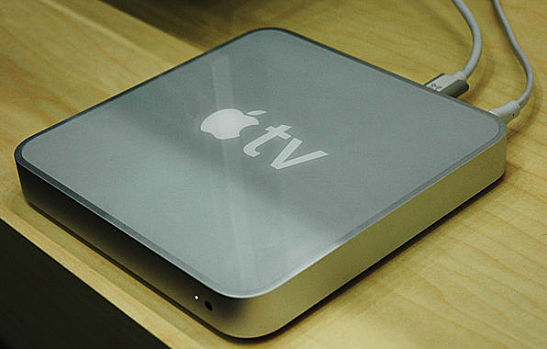 Apple announced today that it has added several new channels to its Apple TV device, including financial channel Bloomberg, streaming movie and TV show channel Crackle, and Korean channel KORTV have been added to the device, according to MacRumors. In addition, a "Watch ABC" application has been added to Apple TV, which allows certain cable subscribers to stream ABC content from their local affiliate.
Upping Content Options
These new Apple TV channels are just a few in a long line of additions over the past several months for Apple TV. Content providers like PBS and ESPN have come to the service in one form or another, and Apple has made a serious effort to gain partnerships that its biggest rival, Chromecast, doesn't have yet.
Apple is rumored to be looking into partnerships in the future with more content partners, including The CW and Time Warner Cable. Time Warner has the potential to be game-changing, and could turn Apple TV into a secondary cable box if implemented. "There is the other question of whether or not we ought to make some of these online services available on the set-top box. I think that's an interesting concept, and we're certainly open to [it]," incoming Time Warner CEO Rob Marcus said of the possibility at a recent investor conference, CNET reports. 
Update Coming to Allow Channel Hiding
With all these choices, Apple TV users might feel a bit overwhelmed when they start up their devices. Fortunately, Apple has confirmed to 9to5Mac that an upcoming update will allow users to hide channels they do not want to watch. Although this feature has always been a part of the Apple TV firmware, it has been hidden away in the parental controls settings. With this new update, Apple TV channels that users aren't interested in will be easier to hide.
Though Apple TV has been on the market much longer than Google Chromecast, its much higher price may spell trouble for the device if it can't justify the cost. However, Apple's commitment to adding new channels and features to its device shows that they still have faith in it and are actively working on ways to ensure that Apple TV continues to be the best buy for consumers who want a streaming set-top box as part of their home entertainment system. 
Do you think these new channel additions are enough to keep Apple TV competitive with Google Chromecast?
Image courtesy of Wikimedia Commons 
[cf]skyword_tracking_tag[/cf]
Comments
comments