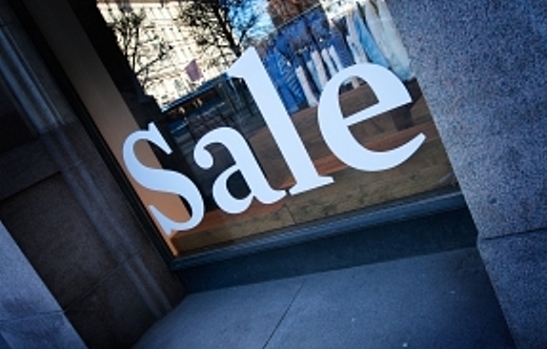 Not everyone is the type to finish their Christmas shopping the day after Thanksgiving. Whether you're woefully unprepared or simply like going to the mall up until the last festive moment, you may be wondering how to find the best last minute holiday shopping deals. The answer isn't searching online or scouring newspaper ads, instead, add some of these great apps to your phone. By loading up your smartphone before you hit the stores, you won't have to spend an extra penny—even if you did leave your shopping to the last minute.
FatWallet's Black Friday App (iOS, Android, free)

Just because Black Friday is over doesn't mean you've missed all the deals. While you might be too late for the doorbusters, FatWallet's Black Friday app is still packed with sale alerts, discounts, and coupon codes. One of the best features is the ability to make shopping lists and share them with friends, in case your loved ones are procrastinators, too.
shopkick (iOS, Android, free)
When you're shopping at the last minute, you probably don't have time to scour each store for the best deal. You don't have to when using shopkick, an app that helps you find local deals so you don't waste gas money on the search. Not only will shopkick show you the latest deals and promotions near you, you'll also win points for walking in specific stores and scanning items—even if you're not buying them. Those points can be converted into vouchers or gift cards, so you can pay yourself back for a job well done.
SnipSnap (iOS, Android, free)
Clipping coupons and juggling ads are things of the past, thanks to your handy SnipSnap app. There, you can search stores within your area to see what coupons are currently available, "clip" the coupons and add them to a folder on your phone. Cashiers can scan the coupons from your phone, so there's no more fussing with paper coupons. This is great when you're shopping at the last minute and haven't had time to prep—you can just search for the store's name in the app when standing in line to check for available savings.
FastMall (iOS, Android, free)
If you're braving the mall for a last minute shopping expedition, you probably don't have time to browse each store individually. By downloading FastMall, you'll load a hand map and directory of just about any mall in the United States onto your phone. You can save your favorite stores for future reference, search stores by genre, and even ask the app to remember where you parked.

While even the smartest apps still cannot do your shopping for you, they can help you spend less money and time shopping. That adds up to more time hanging with your loved ones and less stress during the holiday season.
What are your tips for how to find the best last minute holiday shopping deals on your smartphone?
Image courtesy of stock.xchng 
[cf]skyword_tracking_tag[/cf]
Comments
comments