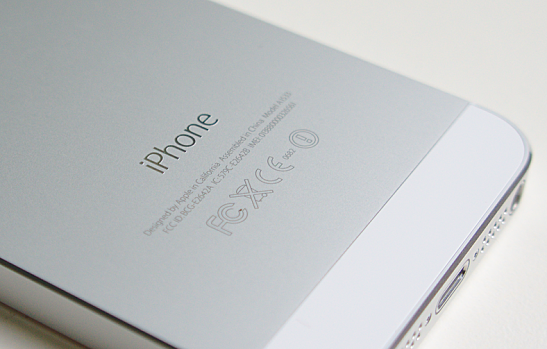 Apple's iPhone 5s is selling at almost three times the rate of its predecessor, the iPhone 5, TechCrunch reports. iPhone 5s adoption currently makes up 10 percent of overall iPhone market share. Though the iPhone 5c hasn't sold as well as the 5s, the adoption rates for Apple's first attempt at a "budget" phone that appeals to the mid-market consumer has equaled the iPhone 5's rates.
Interest in Premium Devices Still High
When Apple first announced it was releasing a so-called budget version of the iPhone, many were concerned that the company might shift its focus toward cheaper, less powerful handsets to attract more budget-minded consumers. However, these iPhone 5s adoption numbers reveal that Apple customers are still invested in an upscale iPhone experience and will pay a premium price for faster processors and features like the iPhone 5s Touch ID sensor.
iPhone 5c Growing an Emerging Market
Although the premium market is still interested in upscale devices, the rate of adoption for the iPhone 5c mirrors that of the iPhone 5 and shows that Apple is using the 5c as a sort of "gateway device" to attract mid-level customers, who may have previously opted for a cheaper Android model or Windows Phone, to the Apple ecosystem. Kantar Consumer Insights Director Dominic Sunnebo, speaking with Design Trends, said, "Almost half of iPhone 5c owners switched from competitor brands, particularly Samsung and LG, compared with 80 percent of 5s owners who upgraded from a previous iPhone model."
Suhail Doshi, CEO of mobile analytics firm Mixpanel, which conducted the research, told TechCrunch that the iPhone 5c has done a "reasonable job of taking over the mid-end part of the smartphone market." This is certainly a valuable position to be in, especially considering iPhone 5c consumers may grow interested in upgrading to an Apple flagship device in the future.
Combined, the iPhone 5s and the iPhone 5c make up almost 20 percent of the total iPhone market. However, we won't know until January how these sales will affect total iPhone and iOS market shares. Though the iPhone 5s is selling well among existing iPhone owners—which won't affect total market share—many are looking to the iPhone 5c's more modest growth among former Android users as a sign that Apple will grow its overall market share this quarter. This could mean Apple has a chance at getting close to Android's dominance in the operating system race when full smartphone usage and adoption metrics are released next month.
Do you think Apple's iPhone 5s and 5c will help bolster the company's position in the market?
Image courtesy of Wikimedia Commons
[cf]skyword_tracking_tag[/cf]
Comments
comments