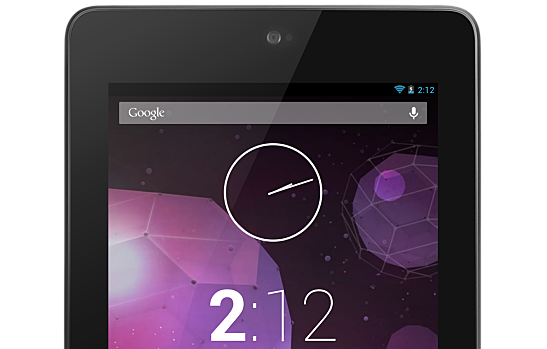 Google has added three new Android-driven devices to its Google Play Store, The Inquirer reports. The new white Nexus 7 tablet is now available to customers in both the UK and U.S., and those in the U.S. can now purchase LG G Pad 8.3 tablet and the waterproof Sony Xperia Z Ultra phablet.
White Nexus 7
The popular Nexus 7 tablet was only available in black until Google added the white option to its lineup. Now, buyers can experience the 16 GB or 32 GB tablet, with its 7-inch screen, in the color of their choice.
Google says the super high resolution 7-inch screen has over 2.3 million pixels, or 323 pixels per square inch of viewing area. The tablet is capable of displaying graphics in 1080p HD, so text and videos are crystal clear. A quad-core Qualcomm Snapdragon S4 Pro processor powers the device, and it can take advantage of 2 GB of RAM.
The white Nexus 7 boasts a weight of only 0.64 lbs, so it is light enough to be taken anywhere. The battery can power either Nexus 7 for up to 10 hours of web browsing or reading text. It clocks in at nine hours of video playback.
LG G Pad 8.3
The LG G Pad 8.3 comes only in black. Users of this device will experience video through a 8.3 inch screen with a 1920 x 1200 display resolution. Less densely packed than the Nexus 7, G Pad offers 273 pixels per inch on its comparatively larger screen.
As with the Nexus 7, a Qualcomm Snapdragon processor powers the device alongside 2 GB of RAM. It also has expandable microSD storage which supplements its 16 GB of internal storage. The microSD allows users to bump up their storage capacity to a whopping 64 GB.
Unfortunately for prospective buyers across the Atlantic, the Inquirer says "there's no news as to whether or when this device will appear at the Google Play store in the UK."
Sony Z Ultra
The Sony Z Ultra offers a screen that is somewhat smaller than the previous two devices. At only 6.4 inches, it is big enough for anyone to use to enjoy movies or other entertainment, but it may not replace the home theater anytime soon.
The Ultra is not selling itself on size alone, however. It is also waterproof. A user can place this tablet under 1.5 meters of freshwater for up to 30 minutes, provided all the device's ports are firmly closed. It can also withstand low-pressure water jets from any direction.
Out of the water, the Ultra's screen packs a lot of pixels. It holds 342 pixels per inch, showing off a 1920 by 1080 high definition resolution. The screen even has an anti-scratch coating so aspiring artists can use it as a drawing pad.
A Qualcomm MSM8974 Quad Core powers this rugged phablet. It operates beside 2 GB of RAM and takes advantage of 16 GB of internal storage. Similar to the G Pad, the Ultra offers an external microSD/XC slot for expanded permanent storage space.
Unfortunately for overseas customers, The Inquirer notes that "there's no sign of this device in the Google Play store in the UK."
Which of these devices are you most interested in buying?
Image courtesy of Wikimedia Commons
[cf]skyword_tracking_tag[/cf]
Comments
comments