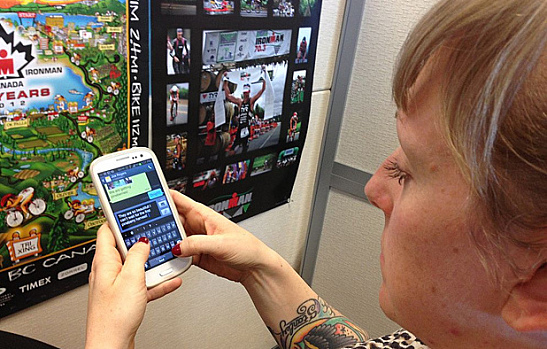 SwiftKey released a free beta version of its popular $3.99 swipe keyboard app to test the addition of emoji and an optional number row, the company announced. The SwiftKey beta versions are pushed out to get user feedback on new features before they are moved to the paid version. 
The Emoji
SwiftKey users will soon have access to 500 new animated emoji, small textable emoticons and images, through the app. They are separated into five categories for ease of use: people, objects, nature, places, and symbols. Each category has 100 emoji, but even that may seem like a lot to sift through when looking for just one. Luckily, SwiftKey thought ahead and found a solution for the problem. By dragging your finger across the keyboard, you can now get emoji suggestions as well. The app analyzes the content of the last string of words you entered and gives you a list of applicable emoji. As Android Headlines put it, "if you type that you want 'pizza' for dinner, you'd be given the word pizza along with some others as choices, but you'll also notice that the pizza emoji will now pop up." The app will learn from your choices and change its suggestions based on your preferences.
The Number Row
When using SwiftKey, there has always been a rough transition between typing numbers and words in the same message. Users either have to press and hold a letter to get its secondary input number, or constantly switch between keyboard pages. The SwiftKey beta will introduce a new optional number row that can be added to the main keyboard page. Because it is optional, it allows those who prefer the old configuration to opt out, but those who dislike switching between number and letter option screens will now have a solution. SwiftKey is hoping user feedback from the beta trial period will help the company understand what tweaks need to be made before incorporating the feature into the complete application.
SwiftKey is an application focused around making things easier for its users. Thus, it makes sense that they will constantly be updating to remain one of the top keyboard apps. This library of emojis and the number row are hopefully a step in the right direction, but SwiftKey understands that the features won't be a hit with everyone.
Do you think a large emoji library and a number row are useful additions?
Image Courtesy of Flickr
[cf]skyword_tracking_tag[/cf]
Comments
comments