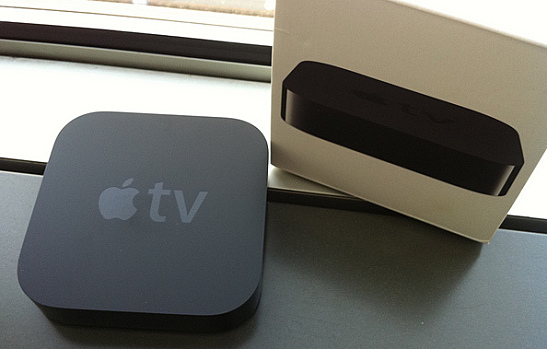 Apple TV is stepping into the limelight with its recent lineup additions. According to Digital Trends, the Apple TV channels now include Bloomberg, Crackle, Watch ABC, and KORTV, and many critics and fans are weighing in on the latest changes. 
Praise and Criticism
Digital Trends mentions both the upsides and downsides of the current Apple TV offerings. Despite adding new content, Apple is still working to catch up with its main rival, Roku, in the Internet-to-television streaming game. "(Apple is) still significantly lagging behind Roku in regards to an overall number of available apps," it says.
The newest additions "brings a total of 27 third-party content apps to the Apple TV platform," Digital Trends adds. Though Apple still offers fewer channels than Roku, Apple TV owners enjoy a wide range of options. Bloomberg, Crackle, and Watch ABC offer access to 24-hour news, free full-length movies, and featured television content. 
Tech Zone 360 points out that not all services on Apple TV are free. For instance, those people wanting to access Watch ABC will find themselves in a bit of a gray area. ABC is an over-the-air network, and as such it can be viewed for free by anyone with an antenna-based television. The Watch ABC app, however, requires that users prove they are cable or satellite subscribers before being granted access.
The need for authentication may come across as a hassle for devotees of the Apple TV who are looking to replace their subscription services. Even for individuals who are looking to use both options, it is just one more step between users and the stations they desire. ABC's content is just a click away on the station's home page, and does not require authentication to access.
KORTV offers both free and premium options, and apps such as Netflix and Hulu Plus require subscriptions. The paid services help offer a range of content for everyone. Those Apple TV owners who desire free content have many choices, while premium content is available for others.
Sticking with Software
Apple TV's market share has grown 23 percent over the past year, according to a NPD study reported by App Advice. For any type of market, that amount of growth is substantial. Recent sales of the device are also impressive because its hardware has not been updated in nearly two years, meaning that Apple is relying on software updates to cater to the demands of their users.
Software updates are clearly working, attracting buyers with diverse content and a simple interface. In addition, the Apple TV is pressing forward despite criticism about the hassles of authentication. Now it is on the company's shoulders to continue to provide content in a streamlined manner that doesn't inconvenience the user.
Which channels would you like Apple TV to add to its lineup?
Image courtesy of Flickr
[cf]skyword_tracking_tag[/cf]
Comments
comments