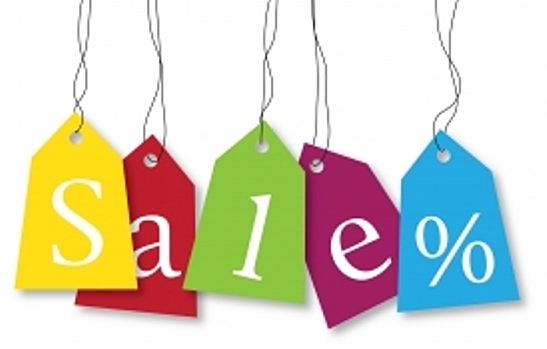 The days following Christmas are a time to relax, enjoy your spoils, and spend time with family, right? But if you hole up inside too much, you might miss the opportunity for some amazing post-Christmas sales. Because many retailers need to make room for the new year's merchandise, they often offer goods at a fraction of the cost. If you don't want to spend your Christmas vacation going from store to store, you can harness the power of your smartphone to find the best after-Christmas sales—and then get back to relaxing.
Daily Deals Apps
One of the best ways to get gear on the cheap is to download daily deal apps like Groupon, LivingSocial, and any apps from retailers or business associations in your area. Left-over inventory means that some items' prices may be cut to move extra inventory and start fresh in a new year. This means that product manufacturers offer daily deal websites permission to offer products at lower prices, or pitch deals where gift certificates can be purchased for less than their actual value. 
Travel Apps
January and February are ideal times to book trips because traditionally late winter and early spring are slow times for travel. Therefore, whether you need tickets to visit family or are planning a winter getaway, you can download apps that compare various sites for the best deals, such as Kayak and Hipmunk. These apps allow you to look for tickets and compare prices on hotels and rental cars all in the same place. Individual airline apps can also have the best after-Christmas sales on airfare as well.
Apparel Deals
Looking for some new duds for the New Year? Individual clothing retailers make room for spring inventory as soon as Christmas is over. Of course, while you could walk into a store to check out the deals, downloading retailers' apps (like those from Old Navy or Aéropostale) also gives you access to in-store and online coupons. 
Social Media Deals
Some of the best after-Christmas sales won't be found in your Sunday paper, but rather via social media. By keeping up-to-date with your favorite stores on Facebook, Twitter, and Instagram, you could gain access to exclusive coupon codes and sales. It's as simple as liking or following your favorite brand and then checking in often to see what post-Christmas sales are available.
Do you shop after-Christmas sales? What are your favorite ways to score a great deal?
Image courtesy of stock.xchng
[cf]skyword_tracking_tag[/cf]
Comments
comments