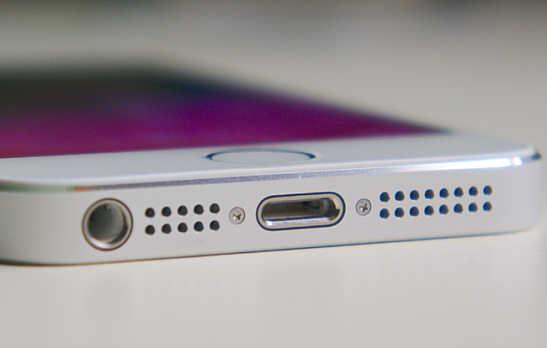 Apple is back in the patent spotlight with a few patents that display the company's interest in flexible screens. According to GottaBeMobile, a new Apple patent suggests the company could use Sapphire Glass in conjunction with Liquidmetal to create a variety of new devices. Such devices could support touchscreens that can bend entirely around their structures. This could be useful not only with future iPhones but also with other wearable computing devices, such as the rumored iWatch.
Using Sapphire Glass and Liquidmetal
Apple currently uses Sapphire Glass on the iPhone 5s. Two parts of the iPhone—its camera lens and its TouchID—show particular sensitivity to scratches. Abrasions on a camera lens will show up in every photo a user takes, and the TouchID sensor relies on precise components to determine its owner's fingerprint. Therefore, Apple uses the scratch-resistant Sapphire Glass to protect those two components.
GottaBeMobile says that the housing of this new style iPhone will first be constructed out of Sapphire Glass. The patent describes three distinct cover designs: a cylindrical structure, a rectangular cube similar in shape to the current iPhone, and a triangular structure. Designers can mix Sapphire Glass with Liquidmetal to create the final structures, the news site suggests.
Patently Apple discusses more about the nature of the new devices' possible housings. It says Apple can create sapphire crystals out of alumina powder to build the various structures. "The shape of the seed crystal that is used in growing the sapphire structure may influence the shape of sapphire structure," Patently Apple said.
Patent drawings suggest that the Sapphire Glass structure could be dipped in Liquidmetal, an amorphous metal alloy known for its strength. A single-crystal seed—a device's basic structure—could be pulled upward out of a pool of Liquidmetal, allowing the molten liquid to form and harden on the crystalline structure. The patent does not exclusively list Liquidmetal in its designs, but Patently Apple says references to molten liquid likely represent the Liquidmetal brand.
A Wraparound Screen
It should be possible, GottaBeMobile says, for Apple to use a flexible organic light-emitting diode (OLED) display underneath the Sapphire Glass housings. Screens could wrap around the back of a traditional iPhone-shaped housing, and different wearable devices could also sport screens that wrap around each entire device.
Patently Apple says the structures could be made hollow, which allows room for an OLED screen and other phone components such as wiring and a battery. This could lead, as GottaBeMobile suggests, to wraparound tickers that scroll around an entire device. iWatch wristbands that serve as an additional screen are also a possibility. In any case, the new Apple patent, along with advancements in Sapphire Glass and Liquidmetal, could generate a whole host of devices that users can manipulate from any side.
Which type of device do you want to see with a flexible screen?
Image courtesy of Wikimedia Commons
[cf]skyword_tracking_tag[/cf]
Comments
comments