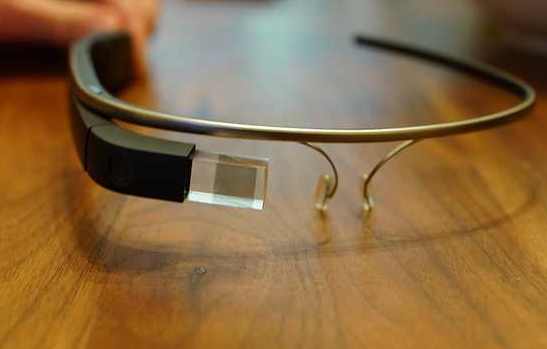 When Google Glass was first released, the unique features of the wearable device were only available to those with Android smartphones that could run the MyGlass companion app. The app allows users to set up the apparatus, manage contacts, get turn-by-turn directions and view texts, but was exclusive to Google's smartphone platform. However, a MyGlass companion app for iOS has finally been released, according TechCrunch. This is great news for iPhone owners who have been waiting for their turn to check out Google's wearable computing device. 
App Leak Leads to Confirmation of Launch 
News of this new app spread when Google accidentally leaked an early version of the MyGlass companion app to the Apple App Store earlier this week. Though the app was quickly pulled from the store, on Tuesday Google updated its Google Glass version XE12 support page to explain that the full app would be "on the App Store later this week," and the company delivered within a few short days. In addition to having the Google Glass device, users who want to download this app will need to be running the most current version of iOS 7 on their iPhones. 
Google Glass Still Not Ready for Prime Time
Even though the iOS launch will please those who already have Google Glass, the device still has not rolled out to the general public  to purchase in retail outlets yet. Currently, new users must be invited by a present Google Glass owner and pay $1,500 for the device. According to The Verge, Google has tried to dissuade curious App Store browsers from downloading the MyGlass companion app without the proper hardware, saying "downloading this will be a waste of time" without the proper setup.
Google seems to be laying the groundwork for a large-scale rollout by releasing the MyGlass companion app for iOS and allowing users that do have Glass to test it out. Current rumors point towards a Spring 2014 retail release date, but that launch window is subject to change at any time, especially as Google receives feedback from the "Explorer" community currently testing the device, the Wall Street Cheat Sheet explains. No pricing information has been made available either, and rumors suggest only that the device will be less than $1,500 at launch. 
Do you have Google Glass already? If not, are you thinking about purchasing the device when it is released?
Image courtesy of Wikimedia Commons 
[cf]skyword_tracking_tag[/cf]
Comments
comments