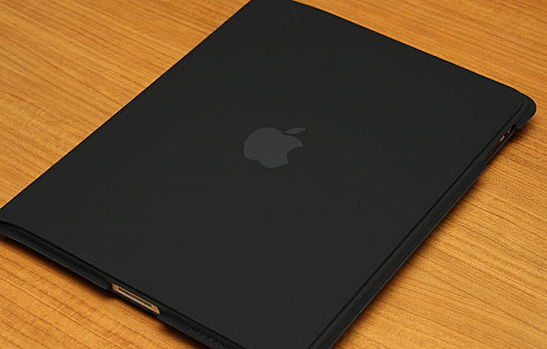 Ever wished your iPad was more like a Microsoft Surface, and could function as both a tablet and a traditional laptop? The forthcoming iPad Pro, as it is being called by many in the press, may be the first to blend these distinctions—if a new report is to be believed. The new device will have a 12-inch screen and will be a "hybrid . . . similar to how most iPads are used in the workplace and in the same spirit of [Microsoft]'s Surface," predicts Evercore Partners Managing Director of Equity Research Patrick Wang, Barron's reports.
Could Bigger Really Be Better?
The most believable part of this speculation is the increased screen size. Rumors of a 12-inch iPad have arisen since last year, and MacRumors recently reported that a tablet as large as 12.9 inches may be in development for 2014. However, it remains to be seen whether an iPad that is large enough to function as a laptop computer can retain the portability factor that made the original iPad and its smaller iteration, the iPad Mini, such a hit. A larger screen would likely increase the device's price tag as well. 
Shifting the Course of the iPad?
Though the 12-inch screen is the most plausible of the rumors, the hybrid device possibility of the new iPad Pro is most interesting. These rumors, if true, would represent quite a shift in attitude for Apple. According to Business Insider, CEO Tim Cook recently dismissed Microsoft's Surface tablet at an iPad event saying, "Our competition is confused. They're turning tablets into PCs and PCs into tablets. Who knows what they're going to do next?"
If Apple is warming up to the idea of a hybrid device, they'll have to convince their audience that hybrids are a good fit for Apple and distance themselves from these comments. As usual, Apple has not made any comment regarding the iPad Pro's existence, or lack thereof.
In addition, if a hybrid model was developed, quite a bit of tinkering would be required to bridge the gap between iOS and OS X. Even if Apple keeps the iOS operating system intact, using iOS for applications designed for laptop computers could be a challenge. Apple could develop an entirely new operating system for the platform, but that doesn't seem likely given the rumors that iPad Pro would be an extension of the iPad family.
Would you be interested in purchasing a hybrid iPad with a large screen?
Image courtesy of Wikimedia Commons
[cf]skyword_tracking_tag[/cf]
Comments
comments