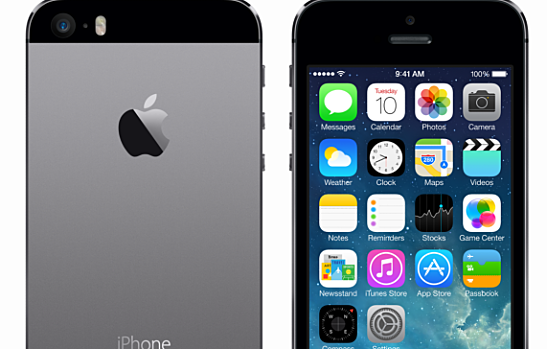 Apple scored a record-breaking $10 billion in App Store sales over the course of 2013, $1 billion of which was earned in December alone, marking the App Store's best month ever, BGR reports. This figure represents approximately 3 billion total downloads across iOS devices, which is also the most individual downloads in the company's history. Apple confirmed that developers have made a total of $15 billion overall from the App Store since 2007 from both app sales and in-app purchases.
Big Holiday Season, More Apps, and iOS 7 Propel Sales
One of the biggest factors contributing to Apple's record year was a busy holiday season, spurred by some discounted end-of-year hardware sales and the overall growth of the App Store,which hit the 1 million apps mark earlier this year. Eddy Cue, Apple's senior vice president of Internet Software and Services, said in a statement: "The lineup of apps for the holiday season was astonishing and we look forward to seeing what developers create in 2014," CNet reports.
In addition to this year's holiday frenzy, the release of iOS 7 was certainly a contributing factor to the App Store's huge sales in 2013. The launch of the new operating system for the iPhone and iPad prompted many developers to redesign their apps to match the new design. Apple noted that Evernote, Yahoo, OpenTable, American Airlines, Tumblr, and Pinterest drove growth in 2013 with redesigned interfaces and improved features that were able to take full advantage of iOS 7's new capabilities and design.
Could 2014 Be Another Record-Breaking Year for the App Store? 
Annual refreshes of the iPhone and iPad are expected next year, but radical changes to both devices could drive app store sales even higher in 2014. Rumors point to a radical redesign for the iPad, which could include a convertible format and be a catalyst for new App Store content in the coming year. The iPhone 6, which is rumored to have some of the fastest processors ever seen in a smartphone, could also spur increased sales in 2014 as early adopters look for apps they can use to showcase their new device. Though there aren't any plans for another major update to iOS for the next year, end-of-year app sales similar to 2013 could also again push Apple toward having another record year in 2014.
Did you download more apps from the App Store in 2013?
Image courtesy of Wikimedia Commons
[cf]skyword_tracking_tag[/cf]
Comments
comments