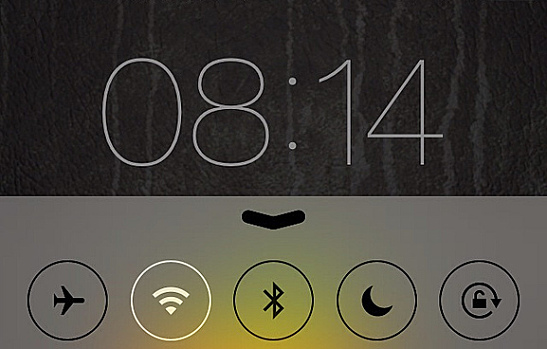 The third beta test of the new Apple operating system update, iOS 7.1 beta 3, has been released to developers for testing, criticism, and bug-finding. It is not clear whether this will be the final beta test for the update, but MacRumors reports that version 7.1 is scheduled to be released in March.
iOS 7.1 Beta 3
Beta 3 makes changes to the aesthetic of the user interface (UI), but software hasn't been ignored. The beta release notes detail fixes to the Audiobook app, as well as iCloud account creation and setup through iCloud Keychain. While the dark keyboard from beta 1 hasn't returned, the iOS 7-style keyboard has been slightly darkened, and a few buttons have been altered. Other changes include tweaks to the power-off screen and the call, end, and answer rectangles to circles. An option to turn parallax on or off for wallpapers has been added, and the contrast options have been extended to allow users to reduce transparency and white point.
Not all known errors have been fixed. According to the complete release notes for the iOS 7.1 beta 3 reported by BGR, iMessage has a bug that brings up a failed-to-send notification immediately after sending a message. Apple has not yet fixed this, but instead has suggested a workaround for the problem in the meantime. The same notes show that Safari now allows the user to minimize the top and bottom bars on the iPhone while loading pages.
Fixes So Far
The first beta tests fixed problems ranging from aesthetic issues to software bugs. Beta test 1 addressed network-connection issues and added new camera options and a dark keyboard option. According to MacRumors, beta test 2 fixed "several bugs, including one that caused all tones to sound like the default." The update also moved the Touch ID and Passcodes settings from the General Settings menu to the Main Settings menu. Beta 2 removed the dark keyboard that was added in the beta 1 update. There have also been changes to certain animations, and a Car Display toggle has been added to the restrictions settings panel. It is possible that this may mean iOS 7.1 will include iOS in the Car upon its release, but this claim has not been confirmed.
Over the course of the two months until the release of iOS 7.1, Apple will be adding and adjusting many more features of the OS. If you're an iOS 7 user, what tweaks and changes would you like to see in iOS 7.1?
Image courtesy of Flickr
[cf]skyword_tracking_tag[/cf]
Comments
comments