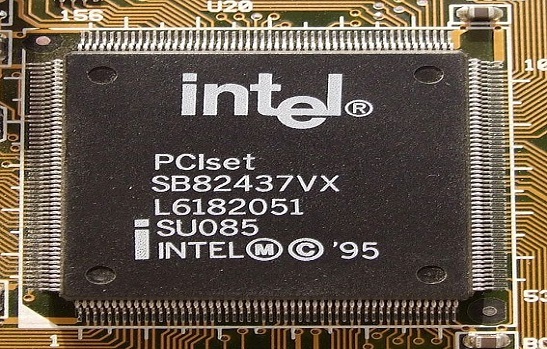 AMD and Intel announced plans at the Consumer Electronics Show (CES) this week to support the emerging Android on Windows trend, according to The Inquirer. The chip makers will take their own unique approach to integration, but both are aiming to deliver a full-on Android experience.
Intel Stuffing Two Systems in One
Intel CEO Brian Krzanich informed the CES crowd of a dual OS initiative that will employ this integrated concept in future devices. The user will be able to to seamlessly switch between Android and Windows at the touch of a button. Ideally, this dual functionality would allow equipment manufacturers to cater to tech-savvy users with Android's open-source flexibility and to professionals with Windows' rich productivity. 
AMD Integrating at the Heart 
By teaming up with software specialist BlueStacks, AMD has created a virtual environment that runs the Android interface in its own individual window. Users can make that window a full screen and launch Android apps from the Windows interface as they would any native program. Settings and configuration options typically found on smartphones and tablets are also accessible.
The difference in the two approaches lies at the core of the underlying hardware, The Verge reports. BlueStacks' technology taps into the latest version of AMD's high-performance processors, which contain the ARM chip that usually drives Android applications inside. Unlike the dual OS concept, this approach prevents the need to toggle from one system to the next and, more importantly, delivers the processing power of Android. While this level of integration would only be available on select computers running the latest AMD chips, it would appear to offer a more efficient performance than what's possible with the Intel effort.
Intel is not the only company to attempt to merge diverse operating systems through the dual-OS concept, ASUS and Micromax are behind similar initiatives. However, AMD and BlueStacks believe that hardware innovation is key to making the most of such integration efforts. "We're working with AMD to build the next great PC, and AMD's industry-leading hardware allows for a more flexible experience with Android apps on the PC for end-users," BlueStacks CEO Rosen Sharma said in an AMD press release.
What About Microsoft?
Android on Windows is an exciting idea for users who enjoy the  familiarity of Windows, yet have grown fond of Android's openness. There is no official response from Microsoft yet. Convenient access to apps in the Google ecosystem could mean less time and money spent on its own software technology. Beyond using Windows as a core OS, users may have very little need for other Microsoft apps. 
AMD and Intel-branded devices that simultaneously support both Android and Windows will likely be introduced to the retail market in the near future. This all sounds promising, but do you think these rival operating systems can live in harmony?
Image courtesy of Wikimedia Commons 
[cf]skyword_tracking_tag[/cf]
Comments
comments