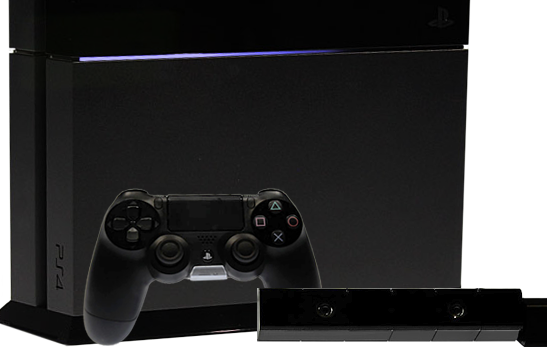 Sony is launching a new cloud-based gaming service that aims to give gamers a console-level experience across multiple devices, including smart TVs, tablets and smartphones, The Independent reports. The PlayStation Now service will allow users to stream purchased games from an off-site server instantly, no download required. The streaming service allows the company to avoid instituting strict hardware requirements, which could open the platform up to older mobile devices. Sony plans to roll out the service to the Sony Bravia line of smart TVs first, followed by the PlayStation 4 and PlayStation Vita consoles, and eventually to unnamed smartphones and tablets. 
Solving the Backwards Compatibility Problem
One of the issues gamers had with the PlayStation 4 was its lack of backwards compatibility. When the device launched late last year, many complained that big titles still being produced for the PlayStation 3 were not playable on Sony's new console. Sony has confirmed that several PlayStation 3 titles will be available for the PlayStation Now service, including last year's critically acclaimed game The Last of Us, as well as God of War: Ascension and Puppeteer. 
Making Games More Accessible
The PlayStation 4 sold more than 4 million units in its first month on the shelves, but Sony can now extend its reach beyond just console owners. Sony's Chief Executive Kazuo Hirai said that PlayStation Now would cater to "the new generation of digital natives," who expect more flexible technology that can deliver the games they want regardless of which device they use.
Of course, this accessibility comes with a price, as fast internet speeds will be required to deliver the best gaming experience, which may make mobile usage challenging. Because the experience would require a device to both upload and download data constantly, anything less than high-speed broadband connections will cause a lag-filled experience that could make games on the new platform unplayable. 
However, as long as gamers have the necessary bandwidth and Sony can provide enough server support at launch, PlayStation Now could have the potential to be the first truly successful cloud gaming service. While cloud-based gaming has been tried in the past by other companies, who struggled with a lack of quality games and technical issues, PlayStation Now could have enough of a built-in audience across the PlayStation family of products and the technical back-end to really take off.
Would you be interested in streaming PlayStation games to your console, TV or, eventually, tablet?
Photo courtesy of Wikimedia Commons
[cf]skyword_tracking_tag[/cf]
Comments
comments