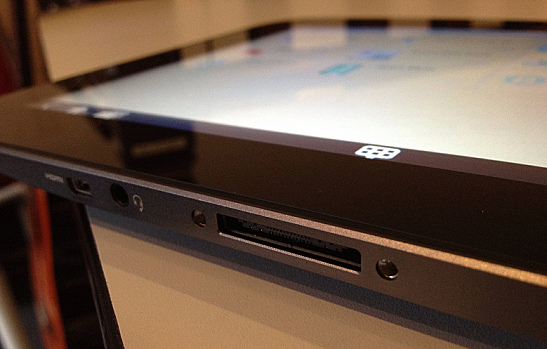 Lenovo unveiled its first all-in-one (AIO) desktop, which runs Android Jellybean 4.2, at the 2014 Consumer Electronics Show. The Lenovo N308 is designed to be a multimedia desktop for the living room, and as an AIO device it can seamlessly shift between being a desktop monitor and a large tablet that can be used anywhere in the house. 
The Specs and Android
CNET reports that the N308 can be customized to have up to 2 GB of memory and a 5,400 RPM hard drive with 320 GB or 500 GB of space. While not the most stunning specs for a desktop, they are well above tablet standards. The Lenovo N308 also comes with a Nvidia Tegra quad-core chip along with a 72-core graphics processor, which support the two-point multi-touch screen.
Screen and More
The 19.5 inch screen has a 1600 by 900 resolution, a fairly standard widescreen ratio but a bulkier size than most tablets. Though it is only 1.29 inches wide, the machine weighs about ten pounds with a tablet-mode battery life of about three hours, according to ZDNet. The N308 comes with two USB 2.0 ports, a 720p HD webcam, built-in mic and stereo speakers, a memory card reader, a headphone jack, and an Ethernet port. While it does have a touch screen, it also comes with a mouse and keyboard to be used while set up as a desktop, supported by the foldable stand built into the back.
Android Computer
This is Lenovo's first desktop to run the Android OS, though, this isn't the first Google operating system (OS) on a computer. Chromebooks were a great success, but the Chrome OS isn't as versatile as the Android OS, which "hardware manufacturers can customize more, add security features, and preserve the application ecosystem" with, ZDNet says. Google is completely in control of the Chrome OS, leaving no wiggle room for manufacturers to add their own personal flair. Lenovo's "general idea is to put the PC at the center of folks who already use Android for browsing, apps, and entertainment on their smaller screen devices," which would effectively smooth out the learning curve required when using a new OS.
Google has been working to release the Android operating system on various other PC vendors' products, essentially entering the game as a competitor against Microsoft. While it is too early to determine how well the OS can compete with Microsoft's offerings, a sleek, family-friendly AIO desktop for only $450 is sure to attract some buyers from the Microsoft crowd.
The Lenovo N308 is scheduled for release in February. Would you consider buying the new Lenovo over a similar model running Windows?
Image courtesy of Flickr
[cf]skyword_tracking_tag[/cf]
Comments
comments