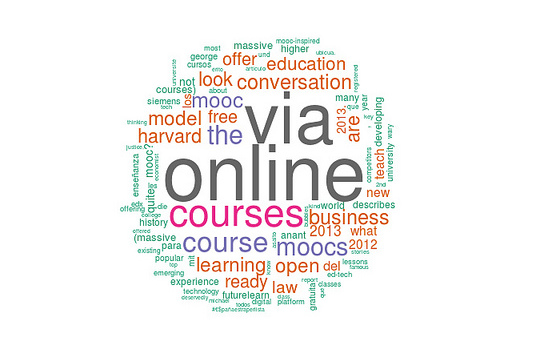 Udemy, a popular massive open online course provider (MOOC), has just released an app that lets users learn on the go. The free Udemy Android app grants users access to courses on topics ranging from writing to computer programming, with all courses taught by experts in their respective fields, Venture Beat reports. Android users anywhere can now sign in through their Facebook or Udemy accounts to gain access to over 10,000 courses taught by instructors from around the world.
What is Udemy?
The Udemy MOOC employs over 6,000 instructors from around the world. Where competitor MOOCs such as Coursera seek out university professors to present lectures, Udemy instead invites professionals and industry experts. Udemy can be a useful tool for college students, but Venture Beat reports that it has also "excelled at professional corporate training," and that technical skill courses such as classes in programming are among the most popular. According to a Gigaom interview with Udemy COO and President Dennis Yang, the company's goal is to provide free education on a global scale. The Udemy Android app is a result of that mission, since many people "only experience the Internet through an Android device."
Mobile Future
Since the April 2013 release of the iOS app for Udemy, it has been downloaded one million times. According to Gigaom, of these users, a fifth of Udemy members access the resources of the site through the mobile app. Optimization issues kept the Android version in development for close to a year. Now Udemy is looking to make the app more accessible to potential students outside of the United States. However, Venture Beat reports that the greatest problem MOOCs face is students enrolling in courses but rarely finishing them.
One of the two major reasons students do not complete MOOC courses is that they were too busy, a study highlighted by Minding Our Campus finds, with almost a third of students surveyed citing time constraints as the main reason they stopped participating. With a Udemy Android app that makes courses mobile, students will have more chances to find the time to complete these courses, ideally bringing an increase in course completion rates.
It may be some time before Udemy is streamlined for users from around the world, but for now members in the United States can enjoy access to this popular MOOC from the convenience of their phones. Udemy is one of the first MOOCs to be aggressive with its mobile expansion, but given the success of the iOS app alone, it's likely it won't be the last.
Image courtesy of Flickr 
Poll Question:
What is your MOOC of choice?
A. Coursera
B. Udemy
C. University-run sites (Stanford, Harvard, etc.)
[cf]skyword_tracking_tag[/cf]
Comments
comments