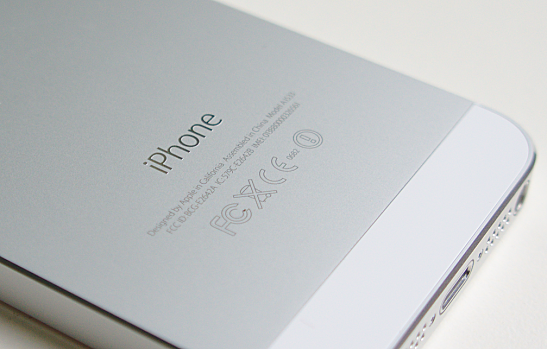 Apple will soon release an iOS 7 update that will fix the "white screen of death" problem affecting many iPhone and iPad owners, according to Mashable. Users are reporting that their phones and tablets suddenly revert to the white or black reboot screen without cause. The bug has garnered a direct comparison to the "blue screen of death" error notification on the Windows operating system.
A Coming Update
Apple Spokesperson Trudy Muller spoke directly to Mashable and assured the organization that Apple would soon repair the issue. "We have a fix in an upcoming software update for a bug that can occasionally cause a home screen crash," she said. That fix is reportedly due out in March in the iOS 7.1 release, alongside a number of other tweaks, states MacRumors.
MacRumors notes that iOS 7.1 is currently in beta testing. Developers are researching any additional bugs and updates before the final release of the operating system. Apple made available its most recent version of the OS back in November, with iOS 7.0.4. MacRumors says Apple is likely to make several notable cosmetic changes to the system, including a new look for the keyboard and dialer. 
When It All Started
Mashable notes that users began reporting the reboot issue as early as September on Apple's online forums, the same month Apple released the operating system. While many users are searching for a direct cause, Mashable says it appears that any phone running iOS 7 can have the problem. Some users, it says, are commenting that their phones reboot after dipping below 30 percent battery power, but the correlation between battery power and a reboot does not necessarily indicate a direct cause-and-effect relationship.
Consistent with the release of any new software, iOS 7 has had its share of bugs. The most recent major issue users reported was a sickness feeling caused by its new "parallax" function. Parallaxing allows the operating system to subtly move the background image on a device's screen. This issue is discussed at length by Fox News, which notes that users can "reduce motion" and turn off parallaxing within a device's settings.
Users will not be able to solve their "white screen of death" problems with a settings change, though. They will instead need to wait for the full updated release of the operating system. Until then, the best weapons against the reboot error appear to be patience and time.
Have you experienced the reboot bug on your Apple device?
Image courtesy of Wikimedia Commons
[cf]skyword_tracking_tag[/cf]
Comments
comments