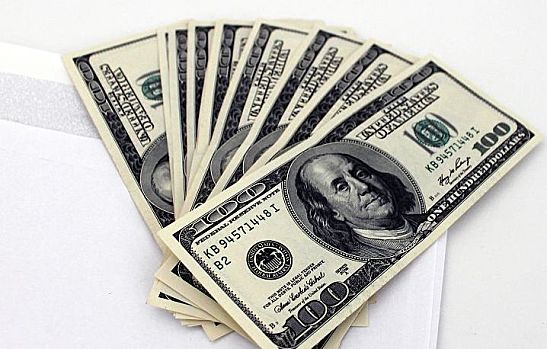 Was one of your New Year's resolutions to keep better track of your money? Are you finding it hard already? If keeping up with bank balances, statements, and receipts is proving to be a bit too much to handle on your own, there are plenty of budgeting apps to help you better manage your finances. Though the list of financial apps reaches into the hundreds, here are three of the best budgeting apps you can find on the App Store and Google Play.
Automatic Tracking and Categorization with Mint 
Free app Mint (available for iOS and Android) is probably the most well-known budgeting app out there, and for good reason. This app automatically updates and catalogs spending without any user input by directly syncing with your bank account via Mint's secure network. Since all of your spending is automatically categorized, you can see exactly how much you are spending on different items throughout the month, and see where you need to spend less to meet your target budget. The app even features custom notification features that let you know when you are close to meeting (or exceeding) your customized budget limits. Mint also notifies you if you have reached a savings goal as well.
PCMag gave Mint the Editor's Choice Award for financial apps, recommending it "for anyone who wants secure, in-depth access to their personal finances remotely." Though power users may find the app light on charts or reports, the easy user interface and minimal user input make this app a must for those who want to get started with a budgeting app. 
Toshl Finance for Beginners
Toshl Finance, also available for both iOS and Android, is great for the beginner budgeter and features a simple entry method that allows users to see their daily, weekly, and monthly spending at a glance. The free app features custom financial-month planning, helpful for users who don't get a regular paycheck at the end of every week, AppAdvice reports. Though users will need to input every expenditure manually, and the app doesn't have support for advanced features such as bank balance tracking, if you are just looking to decrease your month-to-month spending, Toshl Finance will let you quickly evaluate your finances. Best of all, Toshl automatically backs up to the cloud. If you don't mind paying for premium features, Tohsl also creates reports and allows you to export budget data to spreadsheet software, including Excel or Google Docs. 
iReconcile for Power Users
iReconcile is a powerful iOS tool that compiles spending and saving into easy-to-read reports. The app also has an alert system to help keep your spending on track. This app can create an unlimited number of custom reports covering any specified amount of time or category, displaying percentage or dollar-amount changes. The app's budget feature is easy to set up, and with a few clicks users can choose which categories and subcategories are a part of their budget. Syncing features allow you to match purchases with those of another family member in real time and see updates about bank balances as they occur. One drawback, as reported by AppSafari, is that the app does not sync with your banking institution and instead relies on user input for accuracy. 
What are some of the best budgeting apps you have tried? 
Image courtesy of Wikimedia Commons
[cf]skyword_tracking_tag[/cf]
Comments
comments