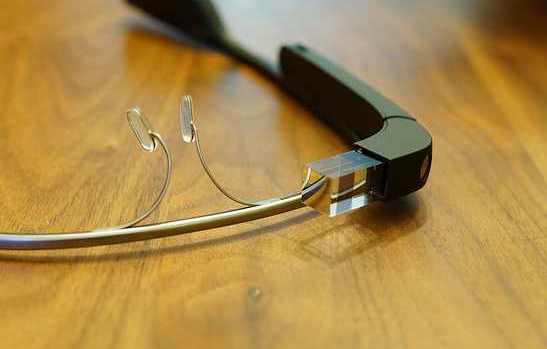 While Google Glass has been a launching pad of sorts for the burgeoning wearable tech market, it seems that Samsung is keen to get into the space with a similar device, currently being called the Samsung Galaxy Glass. Though Samsung dipped a toe into the wearable tech market with their Galaxy Gear smartwatch, a new rumor suggests that a device similar to Google Glass could make its debut as soon as September of this year.
In a report by The Korea Times, an anonymous Samsung executive confirms Samsung's upcoming entry into the smartglass market. When asked why Samsung was venturing into this particular arena, he said, "The reason is simple. The market potential for smartglass is huge. . . . It will be interesting to see which companies get better stakes in the race for smartglasses." 
A Race to the Mass Market?
The anonymous source also divulged that the device, tentatively named Galaxy Glass, is currently deep in development. Samsung reportedly hopes to create a product that will get a better reception from the public than that of its Galaxy Gear smartwatch, which faced obstacles, including gaps in device compatibility, when it launched last year.
It seems Samsung is also trying to race to the finish to make this rumored device the first widely available glass device. Google has not announced wide-release plans for Google Glasses, even as the Explorer program continues to grow. By setting a September debut date for the rumored Samsung Galaxy Glass, Samsung can potentially beat out a "Holiday 2014" release for Google Glass.
Features Still Under Wraps
Though the unnamed Samsung official quoted in the original report in The Korea Times leaked plenty of hints about release plans, so far there has been no word about what features this device may include; though a patent filing suggests that some technical and design specs have already been chosen. This patent filing is not yet available to the public, so we'll have to keep waiting until September (or another leak) to see how Samsung's device will stack up against Google Glass. 
Not a lot is known for sure about Samsung's plan for a smartglass device, but these rumors seem to indicate not only that Samsung is giving credit to some of the feedback on its Samsung Galaxy Gear smartwatch, but that it is also committed to fast-tracking a smartglass device to get it to the marketplace before its competitors.
What features are you hoping the Samsung Galaxy Glass will include?
Image courtesy of Wikimedia Commons 
[cf]skyword_tracking_tag[/cf]
Comments
comments