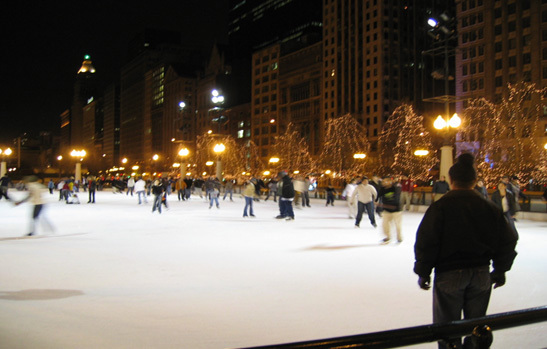 Wondering how to find fun things to do? There are a number great apps available to assist with your search. During the winter months, you can really get to know a city through social media, event-building, and shopping apps. 
For some people a great night out means going shopping, even in the cold depths of winter. There are a large number of apps tailored specifically to help you to get to know the top shopping locations in your area. The Shopkick app has been gaining traction by offering an interesting feature that rewards users with bonuses known as 'kicks' simply by walking into participating stores. When a shopper has collected enough 'kicks' they can be redeemed for gift cards. The app is useful in winter when travel is more difficult, as a user can simply tap on the 'area' button to search for stores or items that they are looking for nearby, without even leaving their homes. Shopkick also provides alerts for specific deals and promotions.
The free Meetup app, available on both Android and iPhone, is a good tool for people trying to discover how to find fun things to do in winter. If you're new to an area or you simply want to create events to share with your contacts, this app is invaluable. Users can organize sports activities, entertainment events or full Meetup calendars, and invite others to join. Meetup hosts listings for a huge network of local groups, and is a great way to find opportunities to meet others who share a common interest. 
Event-listing apps are another good way to ensure that you don't miss out, whether you're looking for music, theater, or other live events. Eventbrite, Zvents, TimeOut, and Yelp are just a few options. The Eventbrite app tailors personalized event recommendations, including large, small, paid, and free events, in addition to its search function for popular events in an area, or events that match users' interests. This is particularly valuable for people who don't have time to research upcoming events, but still want to enjoy the best opportunities.
Field Trip is a good app for accessing recommendations from locals, popping up information sourced from listings publications including TimeOut as you explore an area, pointing out interesting landmarks and venues that you might otherwise have missed. The Localmind app has a feature that allows a user to send questions and receive answers about local events. This is invaluable during winter, when people may have to change travel plans or their social life is weather-dependent.
What are your top sources for winter activities?
Image courtesy of morgueFile 
[cf]skyword_tracking_tag[/cf]
Comments
comments