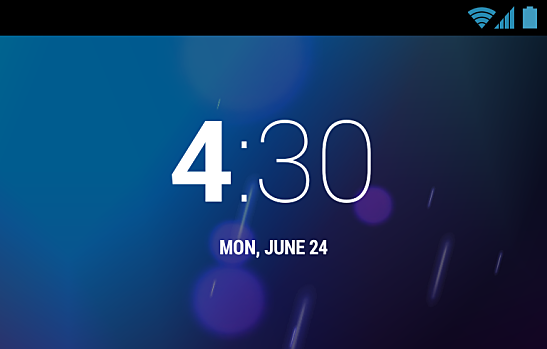 EverythingMe is taking on the challenge of making the Android home screen more intelligent. The company recently launched its re-imagined app, which allows users to see personalized and relevant information and updates directly on their home screen, says The Next Web.
The Israeli start-up released the first version of its Android launcher last year, which allowed users to search for content directly from the home screen. It took a unique approach to search, as users could sort installed apps into various customizable categories.
The reworked EverythingMe home screen is a whole new animal. Users no longer have to search to get what they need, EverythingMe anticipates what users will be looking for and serves up all the necessary resources to the home screen at the right times.
What's New?
After conducting a survey, the EverythingMe team found that the new version of the app gets 20 times more interactions per day than their previous contextual home screen. Clearly, the newer version is getting better reception, which should help it compete with intelligent Android home screen provider Aviate.
"If you were put off by Aviate's radically different look to your home page, you'll be pleased that this launcher is a lot more conventional, looking like a slightly reworked version of the standard Android 4.4 home screen," The Next Web reports.
Apps are automatically sorted into folders based on themes like "Social," "Local," and "Games." Users are also presented with shortcuts to apps and other information they are likely to use throughout the day. If users tend to access Facebook in the evenings and Google Drive during the day, the home screen shortcuts will change to ensure they get just what they need at the right time. Everything users are not likely to immediately need is tucked away into a folder.
Another home page shortcut has also been added, allowing users access to other relevant information, such as upcoming appointments and news that may interest them. App recommendations add another level of personalization that will allow the company to earn referral fees for downloaded apps.
What's Old?
A few relics from the app's previous version are still included. The search function still allows users to get results for apps, media, and more collected from their phone and across the Internet. For example, if a user searches for "Coldplay," the user's home screen populates with relevant results about the band's music, upcoming concerts, pictures, and even shortcuts to Spotify and other apps on the device.
EverythingMe and Aviate, which was acquired by Yahoo in January 2014, seem to be the only major players in the Android launcher market at the moment. Other apps, like Google Now, are still far off from offering this level of interaction, but are likely watching the space. In the meantime, users can now enjoy the more conventional look, feel, and functionality of EverythingMe's new app, available on Google Play as a free download.
Do you think we can expect to see more players in the Android launcher market in the coming months?
Image couresy of Wikimedia Commons
[cf]skyword_tracking_tag[/cf]
Comments
comments