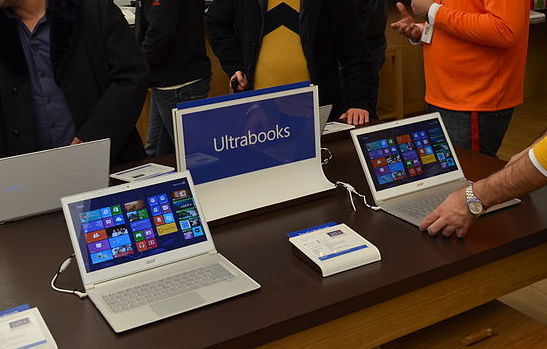 Microsoft may soon offer a free version of its Windows 8 operating system to combat the platform's low adoption rate, according to PC Mag. Expected to be called "Windows with Bing," the new free offering could give Microsoft's floundering operating system a huge boost.
How a Free Windows 8.1 Could be Different
According to PC Mag's unnamed sources, this free version will have all the same apps and features as paid versions of Windows 8.1. The only difference will be that Bing search will act as a sort of "sponsor" for the operating system and will be set as the default, built-in search provider with desktop access. As any current Windows 8 user knows, the Bing search app is already a part of the Windows 8 feature set, but this free version might make the app more visible and prominent.
PC Mag supported these rumors by citing leaked screenshots, attributed to a user in Russia, that show maps applications as well as the Windows 8.1 "Bing" edition license agreement. Like "standard" editions of Windows 8.1, this free edition would include all pertinent updates, including one released earlier this year that re-introduced Windows users to the Start menu, which was infamously cut in early editions of the operating system.
Looking Toward the Future
Apple made waves last year when it made its Mavericks operating system free to all current Mac users. Windows may be taking a similar approach by offering a free version of Windows 8.1 to current PC owners in order to increase the platform's dismal adoption rate. ZDNet hypothesizes that free operating system upgrades could become a permanent fixture in the tech landscape, postulating that Microsoft is reacting to the possibility of a "future when consumer operating systems are, basically, free."
Microsoft has declined to comment on whether a free version of Windows 8 will be surfacing anytime soon. However, even if the rumor does have some truth to it, there are plenty of questions surrounding the potential launch of such a product. Will the free version only be available to those who currently own a Windows PC—presumably with Windows 7 or above—or will the operating system be made available for all? Will subsequent platform releases follow this model? Either way, the reality of Windows' first true "free" release could be upon us.
Would you be interested in upgrading your computer to the Windows 8.1 operating system if it were free to do so?
Image courtesy of Wikimedia Commons
[cf]skyword_tracking_tag[/cf]
Comments
comments