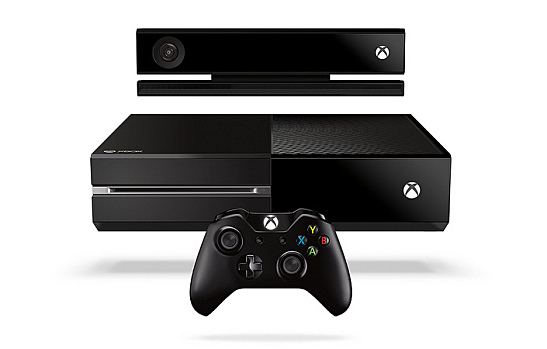 Microsoft may be cooking up an innovation some gamers view as a dream scenario. According to The Verge, the tech giant is preparing to extend Xbox Live gaming support to Android and iOS devices. This would essentially give its successful digital media network an opportunity to have a cross-platform impact in the gaming world.
Word of Microsoft's expansion campaign first leaked from a listing on the company's public job board. "We will create a modern framework that is open-source, lightweight, extensible and scalable across various platforms, including Windows Store, Windows Phone, iOS, and Android," the listing read. While the post has since been deleted, The Verge is basing its report on what it calls sources "familiar" with the company's plans.
Digital Worlds Collide
A direct competitor of Sony's Playstation Network, Xbox Live delivers features such as online gaming, music, and video streaming to consoles and PCs. Through the Live Anywhere initiative, Microsoft is aiming to bring that experience to mobile devices and other platforms. For now, it appears that Microsoft will allow third-party developers to create games and apps that connect to the Xbox Live network to earn achievements, connect with friends, and possibly engage in cross-platform gaming on virtually any device.
For gamers, the Xbox Live expansion effort could result in a more flexible and engaging gaming experience. For Microsoft, it could further cement its stable position in the video game market, an area where its visibility is lacking. The latest data from ABI Research shows that Windows Phone only holds 4 percent of the global smartphone market; seamlessly incorporating Xbox Live gives Microsoft an opportunity to get its brand in front of a larger audience and become a core part of the mobile experience by leveraging more popular platforms. Windows Phone already lets users track console gaming activity and interact with friends, while both Windows Phone and Windows 8 makes it possible to play select Xbox 360 games on a mobile device or PC, respectively.
Competition and Blueprints
Microsoft's proposed framework would have to compete to win over developers and users. Google offers Google Play Game Services, which developers use to incorporate leaderboards, achievement trackers, and real-time multiplayer functionality into their games and apps; likewise, the Apple community uses Game Center. Microsoft's challenge will be to seamlessly support this functionality across third-party platforms in addition to its own.
Spectators curious to know what potential burdens could lie ahead for Microsoft may have to look no further than one of its existing gaming networks. Launched in 2007, Games for Windows Live was intended to be a marketplace for discovering new titles and content for PC gaming as well as a community for tracking progress and connecting with friends. However, not even support for hit video game franchises such as Grand Theft Auto could outweigh the pricing controversies, constant connection problems, and other issues that marred the service for much of its existence. PC Gamer reports that Microsoft announced plans last year to pull the plug on the service in the summer of 2014.
Can Microsoft successfully extend its social gaming ecosystem to other popular platforms? Or will this new initiative suffer the fate of Games for Windows Live?
Image courtesy of Flickr
[cf]skyword_tracking_tag[/cf]
Comments
comments