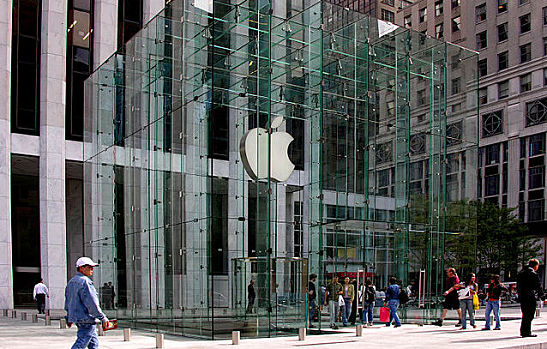 Though Apple has always had a toe in the fitness-tracking industry through strategic partnerships with companies like Nike, recent reports indicate that Apple will be jumping headfirst into this industry with a new native app called Healthbook. According to 9to5Mac, Apple's Healthbook app is designed to resemble its Passbook app and will allow users to track their steps taken and food eaten throughout a day.
In addition to these somewhat standard functions, there are some more interesting features revealed in early screenshots in the app, including heart rate, oxygen saturation, and blood glucose levels, according to Los Angeles Times. The inclusion of these more advanced metrics seem to indicate that Apple may be looking to get into the peripheral tracker business with Healthbook, considering these metrics are not measurable without additional equipment.
Design and Interface
The app takes several design cues from Passbook, including a "stacked cards" hub where users can access the different health tracking options. The interface is neatly organized to allow users to easily navigate through graphs charting their progress and make new health and fitness "entries" using the app.
What's Included?
According to leaked screenshots, Apple's Healthbook app can track a user's weight, oxygen saturation, respiratory rate, sleep, blood sugar, food consumption, activity levels, blood pressure, and hydration level. The app also includes an "emergency card" that contains key relations' contact information, and information about the phone's owner (blood type, allergies, etc.) that could be critical for doctors treating a patient.
Coming Soon?
Apple's Healthbook app is reportedly expected to debut with iOS 8, the next full iteration of the iOS operating system. Whether that coincides with the release of the next iPhone remains to be seen, but it is a safe bet given previous release cycle trends. Though there are some rumors that the app will be tied to a future Apple device—perhaps devoted solely to health tracking—the possibility that this app will be available for current Apple devices and be able to access data from external peripherals seems more likely. 9to5Mac also cautions that "it is possible that the application's launch could be pushed back to a future operating system version or canceled entirely."
The release of a game-changing app like Healthbook could be a part of the "big plans" Tim Cook teased in 2013's year-end note to Apple employees. Though there are scant details concerning how the app could work or when it might be released, Apple appears to be interested in getting on board with health monitoring in a big way, which certainly has the potential to be game changing for both the comapny and the consumers interested in their devices.
Would you be interested in using the Healthbook app?
Image courtesy of Wikimedia Commons
[cf]skyword_tracking_tag[/cf]
Comments
comments