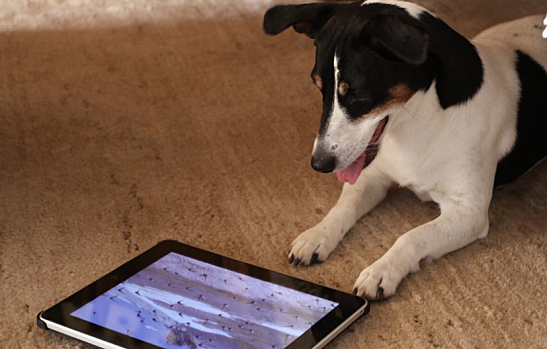 There are numerous things to consider — and a wide range of price points — when evaluating the best family tablet in 2014. According to Laptop magazine, nearly half of all computers purchased this year will be tablets. It's a hot item and many first-time tablet purchases will be shared by a family.
What to consider
So, when evaluating options for best family tablet, first, you need to think about who will be using it and how they will be using it before narrowing it down. Will it be used for gaming, watching movies, playing music, reading books or the news or just for surfing the Web, Facebook, Pinterest, Twitter, texting and emailing?
Beyond ages and common uses of the shared device, the next thing to consider in choosing the best family tablet is operating system. The three major contenders are Apple iOS, Android or Windows. It's pretty much a two horse race between Apple and Android for content. So think about if your family is already entrenched in either the Apple or Android econsystem. If so, you may want to stay consistent so you will be able to seamlessly interact and access your files on your new tablet.
Android tablets with Google Play have the most to offer in terms of Apps, games, movies and books but Apple is a close second. The downside to Android tablets are not all apps run on all Android tablets and Android devices are more susceptible to viruses or malware than Apple devices.
Best devices for kids
Next you want to think about safety for children and durability for a shared tablet.
This round-up by the Examiner points to the following five tablets for families, based on a comprehensive review of the options from a panel of parents and included some rigorous kid-testing.
Here are the Examiners top picks and how to buy them:
Some other things worth thinking about when buying a tablet to share
If you're primarily in the market for an e-reader and a tool for surfing the web, you should also consider the Kindle Fire 7″. Available for $139 -169 on Amazon, it packs a lot of punch but not the high price of the iPad series.
If money is no object and you're already entrenched in the Apple ecosystem, the iPad Air is the cream of the crop. It gives you access to a seemingly endless selection of apps, books, movies and games and the image quality is unmatched. That said, with its premium price tag, it's also the most costly to repair or replace, especially since it's likely to be a major fight starter among your kids. So, if you choose an iPad, make sure to invest in a state-of-the-art case for ample protection.
If someone in your clan is a serious gamer, you should think twice about a shared family tablet. That said, if gaming is a priority, the iPad Air is the way to go.
The last thing to think about before purchasing your tablet for your family is accessories. Think about if you'll need a keyboard. If you plan to use the tablet much like a laptop and will do a lot of typing, there are many great keyboards to choose from. Finally, I recommend investing in the best possible case to protect your tablet. If you do break it, the good news is you can sell your broken tablet to Gazelle, so it's not a total loss.
[cf]skyword_tracking_tag[/cf]
Comments
comments