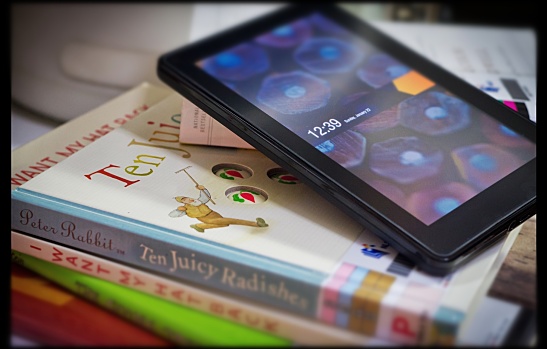 N2A Cards, the company famous for releasing software to legally convert a Nook e-reader into a KitKat-powered Android tablet earlier this year, has just released an update that will allow owners of other e-readers the same privilege—specifically, users can now get KitKat on Kindle with N2Aos cards for $19.99.
How it Works
The software is available either through the mail or a direct download, and the installation is simple. Once the Kindle is connected to a computer, the installation itself takes about 10 minutes, and after a quick reset, the Kindle operating system will have been replaced with a fully functional version of Android 4.4 KitKat. As noted by CNET, N2Aos can give Kindle tablets an easy KitKat makeover; however, only the more recent Kindle models are powerful enough to be able to run the popular Android OS: the Kindle Fire, Fire HD, and the Fire HD 8.9. This only includes first-generation models, and N2A Cards is currently working on tweaking the software to successfully work on second-generation models as well.
Things to Keep in Mind
This is not a "first-of-its-kind" technology: while it is true that this is the first time KitKat converting software will be made available commercially for the Kindle, N2A Cards had released similar software to allow Nook and Kindle e-readers to run Jelly Bean two years ago, which was warmly received. PC Mag praised it for fixing certain problems inherent in the design of the Nook HD+, saying that owners "should definitely consider getting an N2A card to unlock their tablet's full potential." At the same time, PC Mag criticized the software for disabling the ability to watch Nook videos, a problem that the new N2Aos KitKat cards also have.
Once KitKat is installed, users will lose access to Amazon Prime, though some tutorials on the N2A website forums teach users how to get around this issue. Upon installation, all files will be deleted from the tablet, though they are easily retrievable. Luckily, for anyone unhappy with the change, the installation is easily reversible. The Restore2Stock utility will revert a converted Kindle back to its original state, but all files will again be deleted from the machine.
Putting KitKat on Kindle with N2Aos cards is a simple and easy way to add functionality to the popular e-reader. For just $19.99, the Kindle is transformed into a reasonably powerful Android tablet, but whether it can stand as any kind of substitute for high-end tablets is up to the user to decide.
Would you consider changing your Kindle into an Android tablet?
Image courtesy of Flickr
[cf]skyword_tracking_tag[/cf]
Comments
comments