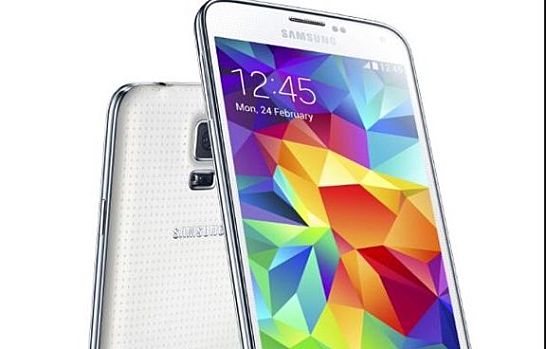 The hotly anticipated launch of Samsung's new flagship Galaxy S5 smartphone hit a bit of a snag last week when users reported faulty camera software, which causes the Samsung Galaxy S5 camera app to lock up after displaying a "Warning: Camera Failed" error message. The extent of the issue is unknown, but it has been experienced by consumers in several regions after the Galaxy S5's global launch.
Just as these faulty camera reports have begun gaining traction online, Samsung has responded to the controversy. In an email statement obtained by The Financial Express, a Samsung spokesperson dismissed rumors of a widespread issue, saying, "We have discovered that the issue has been seen in a very limited portion of early production Galaxy S5 units and was caused by complications in the ROM (Read Only Memory) component, which stores the information necessary to operate the camera."
The spokesperson noted that any users who are experiencing the issue should contact Samsung customer support immediately. Several user reports online suggest that Samsung is replacing phones that experience this error, since general troubleshooting steps like factory resets have been unsuccessful at getting the camera app to function correctly.
Though Samsung declined to comment on how many handsets were affected or which regions received devices that are experiencing the camera error, they did confirm that the U.S. was one of many regions that have been impacted by this issue.
Could This Snag Affect Sales of the S5?
If the Samsung Galaxy S5 camera issue is impacting sales, the phone maker certainly hasn't felt the heat yet. Tech Times reports that Samsung has sold more Galaxy S5 handsets during its launch weekend than the iPhone 5s in its launch weekend, and Mashable reports that day one sales of the Galaxy S5 have doubled that of the S4 in some markets. Though overall numbers are not yet available, these preliminary figures are certainly encouraging: The Galaxy S4 broke records in its first month of release, selling 10 million units, and Samsung is likely hoping that lightning will strike twice with the Galaxy S5.
With these reports of widespread camera app issues, however, consumers may hold back on purchasing the S5 until the problem has been resolved, which could affect the 30-day bottom line. Though Samsung is reassuring consumers that the issue is isolated, reports of the Samsung Galaxy S5 camera failure error are increasing, and Samsung itself may not yet know the extent of the issue.
Have you bought a Samsung Galaxy S5 yet? If so, did you experience any issues with the camera software?
Image courtesy of Wikimedia Commons
[cf]skyword_tracking_tag[/cf]
Comments
comments