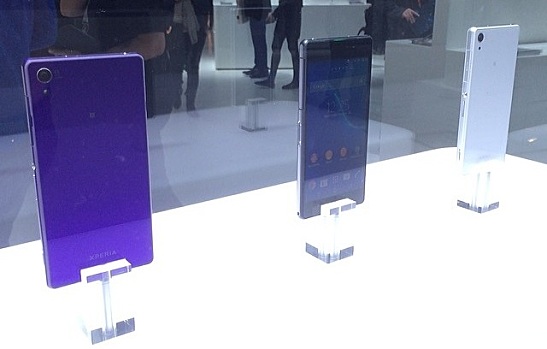 The Sony Xperia Z2, the follow-up to the popular Xperia Z1 smartphone, has been slated for a summer U.S. release. Its global release date was initially set for April of 2014, and although Sony is putting in the work to get the production numbers necessary to meet demand, a Sony spokesperson recently told TechRadar that the company currently does not "expect to meet the high demand across all sales channels."
This has led to the release date being pushed back a few weeks to May. The first batch of phones are reserved for anyone holding a receipt for a preorder. The global release date has again been pushed back a bit more; according to Android and Me, the new tentative U.S. release date is simply listed as "summer."
What's in the Phone
The first thing to note here is that Sony is doing something no one else has done before: putting noise canceling technology in a phone. The Sony Xperia Z2 comes standard with Sony Digital Noise Canceling technology and is also protected by an increased standard in dust- and waterproofing. This will also be one of the first phones to come equipped with the Qualcomm Snapdragon 801 processor; the only other two phones currently using it are the HTC One M8 and the Galaxy S5. Combined with four Krait 400 CPUs, it'll run at about 2.3 GHz, and the 16 GB of internal memory will be backed up with 3 GB of RAM. Along with the addition of the Android KitKat operating system, the Sony Xperia Z2 is a notable upgrade from the Z1, which ran at 2.2 GHz and had 2 GB of RAM.
The Fun in the Phone
It's a good thing the Sony Xperia Z2 comes with such a strong processor, since it will need to power some of the fun gadgets it's equipped with. For starters, the camera boasts 20.7 megapixels and can shoot 4K video at 3840×2160 pixels, making it one of the best cameras on any smartphone out there. A camera this strong comes with a bunch of fun features that other phones simply can't support, including Timeshift, a built-in app that lets users shoot 120 frames per second to allow for slow-motion playback. It's important to note that there's no optical image stabilization, however, which means images will be prone to shakiness. The phone does come with SteadyShift digital image stabilization, though, which smooths out some of the shakier photos.
The display itself is an IPS LCD display from Truluminos featuring full HD, which means that the resolution is a full 1080×1920 pixels. This gives the screen a spectacularly crisp look, which can also be attributed to the 424 ppi pixel density.
Though only review sites have had a chance to look at the phone, it has been getting its fair share of praise. CNET reported that "its impressive performance rivals the Samsung Galaxy S5 for smartphone top dog, but the Z2's slick glass and metal design trumps the S5's plastic body."
Do you think you'll get the new Xperia over the Samsung Galaxy S5 or the soon-to-be-released iPhone 6?
Image courtesy of Wikimedia Commons
[cf]skyword_tracking_tag[/cf]
Comments
comments